Students find love on Facebook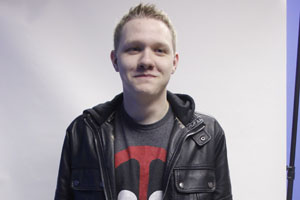 Hang on for a minute...we're trying to find some more stories you might like.
Over time meeting another person who has the same interests and hobbies as another has evolved over time. Since the creation of the computer, it's opened a whole new way to meet and get to know another person. When senior Dakota McClelland met his girlfriend on Facebook, he said he never thought it would turn out to be a long term relationship.
"We met online and over the course of the next two days we met in person," Dakota said. "I was on Facebook when I spotted her in the 'People You May Know' section. I thought she was cute so I friended her."
Then the day came when Dakota had to meet Freya.
"When I was about to meet her, I was extremely nervous and didn't know what to think at first," Dakota said. "She ended up being everything that I hoped for and even more in some aspects."
Over the next couple of days, the two went on dates to the movies where they figured out they had a lot in common.
"We're both into video games and comics," Dakota said "We were both nerds. I thought I would meet a girl like her at Comicon or something, not Facebook."
Today the two are still dating; it has been seven months since that Facebook friend request. "It's probably the longest and best relationship I've been in compared to some of my others."