Christian Hurd: High School Super Hero
Hang on for a minute...we're trying to find some more stories you might like.
Valedictorian, National Honor Society President, actor, son, and friend, senior Christian Hurd seems to have it all figured out.
Christian has been involved in several clubs throughout his high school career, including Baseball, Band, and Productions, but one thing has remained constant: his near-perfect GPA. Christian has devoted hours of time and energy to maintain his class rank and participate in his many extracurricular activities.
"I think that an important step in balancing my extracurriculars with my school work is managing my time well," Christian said. "I always make sure to put my school work before everything else."
Christian's mom, Lori Hurd, is the attendance clerk at Randall and does everything she can to support her son.
"I like the amount of extracurricular activities he's involved in," Lori said. "At first, I was disappointed when he gave up band and baseball, but when I see how much he loves theater, it's hard to have a problem with his decision."
Lori's support has helped Christian through the years. She speaks highly of him, and it is obvious that she's proud of him.
"Christian makes me proud by being who he is," Lori said. "He has a great work ethic. He spends many hours studying and getting his work done."
Christian works hard on everything he's involved in and somehow manages to balance it all. His secret: time management.
"I usually just come home from school, put some headphones in, and get started on my homework or studying," Christian said. "I try not to let anyone or anything interrupt me until all of my work is done. Music makes studying and homework so much easier."
After his homework is finished, Christian enjoys going out with his friends or playing board games with his family. His family is a huge part of his life, and he makes sure to spend time with them.
"He has really kept the rest of the family in line," Lori said. "He is the kind of kid that reminds me to sign something every day until I do it. He hasn't gotten in trouble at home or in school."
Lori, as all mothers should, knows Christian in a different way than anyone else. She sees a different side of him that she wishes he showed a little more.
"I wish people knew that he has a giant heart," Lori said. "While he is really quiet and does well academically, there is a kid underneath that would do anything for anyone. There are many times he has told us how he feels bad about the way kids are left out or that they never get to do what they want to do. He really wants everyone to be happy."

About the Writer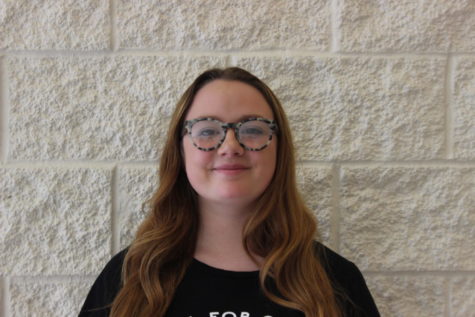 Mattie Freeze, Assistant Editor
Mattie Freeze is a junior, and this is her first year on the newspaper staff. Freeze joined because she would like to go into broadcasting.

Other Interests:...