A Day In The Busy Life Of A Teen
"Why are teenagers always so tired?" People don't usually understand what it's like to be a teen high school student. Trying to juggle grades, work, after school activities, physical health, hobbies and family time can be exhausting.
Statistics show that 83 percent of teenagers common source of stress is school. 
"It's really hard to juggle all my Pre-AP classes, be a part of extracurricular activities, and still have time for myself," sophomore Davis Blazer said. "I practice the piano early in the morning and I sometimes show up to school really tired. I love being part of Bravo, Chorale and Productions, but I sometimes have to tell myself to 'keep focus and keep going.' My Pre-AP teachers are really strict on due dates and making sure that I actually learn the criteria, so my grades are something I really have to watch and I have to make sure I'm doing my best at all times."
"
I sometimes have to tell myself to 'keep focus and keep going.'"
— Davis Blazer, sophomore
While the pressures of keeping up good grades can be stressful enough, research shows that family life often adds stress to teens as well. Senior Caitlin Bettag takes care of her sister and keeps the house in good condition while her parents are at work. Bettag is also in theater, choir, Art Club, all AP classes, and has a part-time job working at the haunted house.
"When I go home, I have to cook for my siblings, feed the pets, clean the dishes and do the laundry," Bettag said. "In the morning, I pack everybody's lunches, make them breakfast, and make sure that everybody's ready to go."
About the Contributor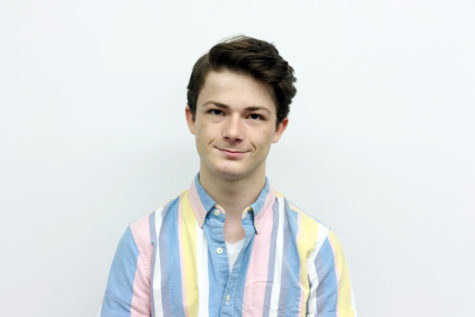 Rylee Cherne, Staff Writer
Rylee Cherne is a junior, and this is his first year on the newspaper staff. He joined the newspaper because he enjoys writing and plans to get a degree...