ALT's Newest Show Hits the Stage
A Review of Brighton Beach Memoirs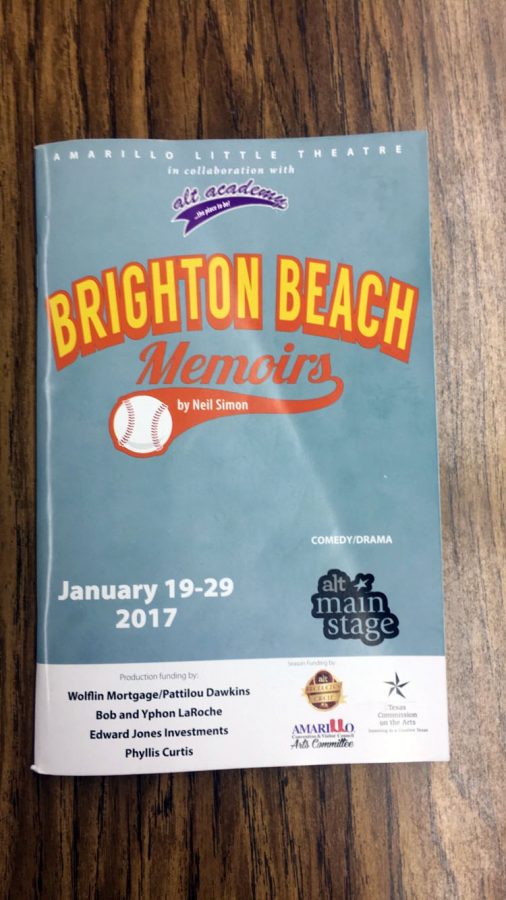 The newest show to hit the Amarillo stage is the heartwarming story of a teenage boy and his tumultuous family during the 1930's in Brooklyn, New York. The show is Brighton Beach Memoirs, which is now showing at Amarillo Little Theatre from January 19-29. The performance dates are January 19 & 26 at 7:30 pm, January 20, 21, 27 & 28 at 8:00 pm, and January 29 at 2:30 pm. Tickets for children are $13, $16 for students and seniors, and $19 for adults.
Brighton Beach Memoirs focuses on the life of an energetic 15 year old boy, Eugene Jerome, played by Ethan Worsham.  He lives in a full household of 7 people, who each have their eccentricities. Eugene's mother, Kate, played by Jayme McBride, is a stereotypical no-nonsense Jewish mother who parents her children with tough love. His older brother, Stanley, played by Harrison Stringer, is a hard-working young adult, who is constantly trying to do the right thing.
To add to the chaos of two children, Kate's sister, Blanche Morton, played by Sydney Berg, is living with the Jerome family along with her two children, young Laurie, played by Randall sophomore Brooklyn Hall, and 16 year old Nora, played by Rebecca Hartman. Aunt Blanche is a widow, who is trying to get back on her feet with the help of her sister Kate. Aunt Blanche's youngest daughter, Laurie is fairly spoiled because of a heart condition that doesn't allow for strenuous physical activity. The other children believe that she gets unfair special treatment and want Aunt Blanche to make her do her fair share. The older Morton sibling, Nora, is a feisty teenager who dreams of being a dancer on Broadway. She often feels isolated from the younger siblings and overlooked by her mother, whose attention is always on Laurie. Kate's husband Jack, the head of the house, shoulders everyone's troubles as his own and he is a sort of rock in the constantly chaotic household. The children come to him for his solace and wise fatherly advice.
The daily accounts of life and the Jerome-Morton household told by the aspiring young writer, Eugene Jerome, are both heartwarming and hilarious. As Eugene grapples with adolescence and family drama, he captivates the viewer with his childish sense of humor and his candidness. Brighton Beach memoirs has something in it for everyone and I would highly recommend seeing this unforgettable show.
About the Writer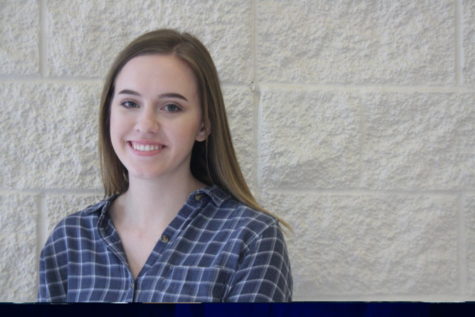 Abigail Hurtt, Editor-In-Chief
I am Abigail, I am a senior, and am editor of the newspaper for 2017-2018. I joined newspaper because I love writing and like to keep up with what is going...