Author Visits Randall
Hang on for a minute...we're trying to find some more stories you might like.
The east Randall library sometimes hosts book talks, where you can eat lunch while listening to a discussion about a book. Recently, author, A.G. Howard, paid a visit to Randall to talk about her books, Splintered and Roseblood. Her books are fantasy, all of them spin-offs of famous stories like Alice in Wonderland and The Phantom of the Opera.
Howard began the presentation by sharing her personal writing strategies with students. She talked about a method called "TEAMS" which is an acronym for Talking, Emotion, Action, Made-up details, and Senses. These are all of the elements that she includes in her writing in order to make an interesting story. After introducing the "TEAMS" strategy, Howard read a short piece which included all of these elements.
Next, she showed book trailers for her books, Splintered and Roseblood. Splintered, a spin-off of Alice in Wonderland, was her first published novel which she turned into a series. Some of her other books include Ensnared, Unhinged, Untamed, and most recently, Roseblood, which is a spin-off of The Phantom of the Opera. Howard primarily writes spin-off fantasy, but has also done some adult fiction and poetry.
Once Howard was done presenting, she answered students' questions such as how to help writer's block, how she comes up with her book covers, and when she first began writing. Howard shared that she likes to exercise and listen to music to help get the creative juices flowing and that she likes to use plot charts to help organize her thoughts.
A.G. Howard's book talk was inspiring and informative to anyone who is interested in becoming an author or likes to write. I believe Randall should make a habit of inviting people of different professions to come and share their work and what they do. It could be a great motivation for students who want to explore different career options or just a fun experience to be a part of.

About the Writer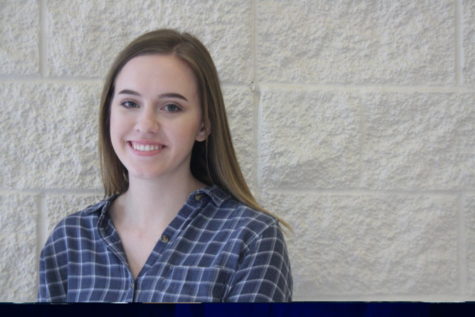 Abigail Hurtt, Editor-In-Chief
I am Abigail, I am a senior, and am editor of the newspaper for 2017-2018. I joined newspaper because I love writing and like to keep up with what is going...