Awards and Protests: Oprah's powerful acceptance speech moves audience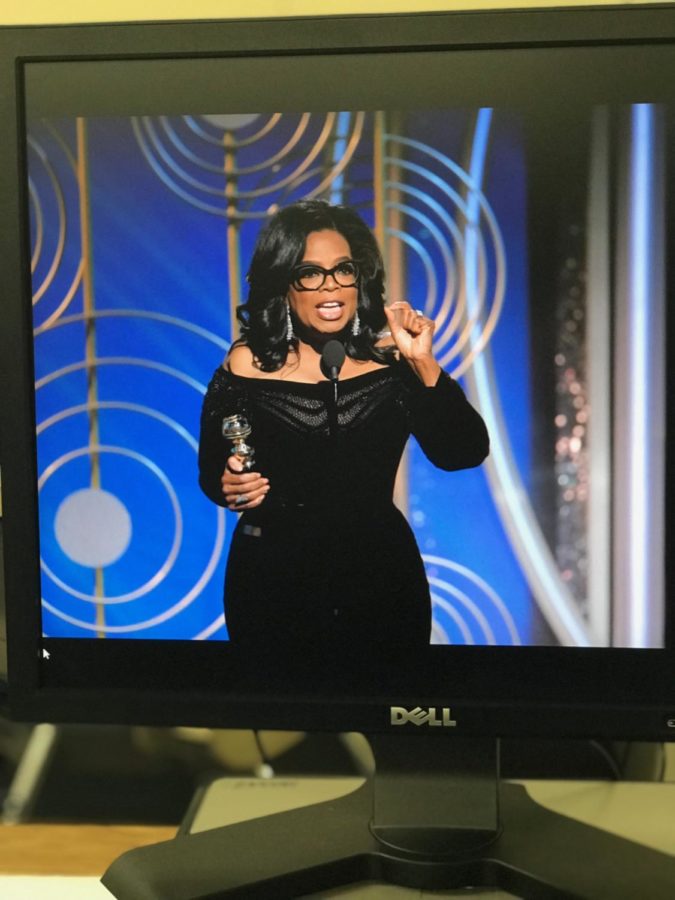 Black dresses look abnormal on a night where celebrities are meant to show off their extravagant wardrobes, but the abnormality isn't without cause. The Golden Globes aired Jan. 7, and the red carpet trend attracting the spotlight was an all-black wardrobe protesting injustices done to women. The majority of the female attendees at the award show wore black dresses, signifying the death of an era of tolerance for sexual assault, harassment, and inequality. Among those wearing black in solidarity was Oprah Winfrey, winner of the Cecil B. DeMille Award, as she paid tribute to the "Me Too" and "Time's Up" movements in her acceptance speech.
The Cecil B. DeMille Award, an honorary Golden Globe Award given to an outstanding contributor to the world of entertainment by the Hollywood Foreign Press Association has never been given to a woman of color, until now.
In her acceptance speech, Oprah retells the story of the time she watched the first black man accept the award for best actor. She recounts those who have helped her get to where she is today and recognize the women who have stopped enduring corruption and abuse. 
"What I know for sure is that speaking your truth is the most powerful tool we have," Oprah said during her speech. "And I am especially proud and inspired by all women who have felt strong enough and empowered enough to speak up and share their personal stories."
Not only was the speech pinpointed around her thanks towards those who have inspired her, but she also spoke directly toward the young female audience.
"I want all the girls watching here and now to know that a new day is on the horizon! And when that new day finally dawns, it will be because of a lot of magnificent women, many of whom are right here in this room tonight, and some pretty phenomenal men, fighting hard to make sure that they become the leaders who take us to the time when nobody ever has to say, 'Me too' again."
About the Writer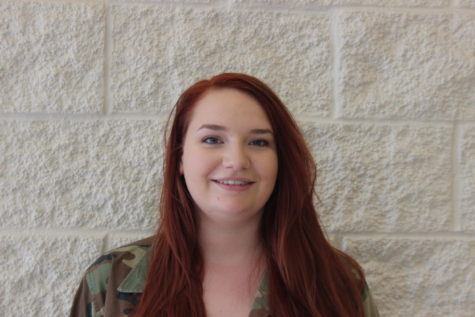 Rebekah Williams, Editor
Rebekah Williams is a senior, and this is her second year on staff and first year as Editor. Williams joined newspaper because she enjoys writing and might...