Kari Faux's 'Lost En Los Angeles' Proves to be A Hidden Gem
Hang on for a minute...we're trying to find some more stories you might like.
Kari Faux. For those who are not into the Internet Rap genre, these two words would receive a resounding, "Huh?" However, for those who listen to Steve Lacy or The Internet or another internet rap group, Kari Faux is your step in getting deeper within the genre.
The Arkansas native gained some notoriety after Donald Glover, under the alias of Childish Gambino, remixed the song "No Small Talk" off of her EP, "Laugh Now, Die Later." Gambino even made an appearance with Faux in her video "Gahdamn." Ever since then, Faux's fame has skyrocketed and so has the quality of music she puts out, which is evident in her first album back in 2016, "Lost En Los Angeles."
The young rapper's album is reminiscent of the era of rap from the early 90s and offers a smooth listen to anyone who is willing. Set at only 31 minutes long, "Lost En Los Angeles" offers up a few special gems such as "Lost En Los Angeles," "Nothing 2 Lose," "Nada," and "Law of Attraction."
 In the song "Lost En Los Angeles," the beginning starts as a 90s Missy Eliott song, and then Faux begins to deliver her verses about Los Angeles. Dipped in a heavy, smooth coat of 90s rap, this song is catchy, slow, and gives insight into Faux's cool and confident persona.
Faux's "Nada," although not as bright as the former song, "Lost En Los Angeles," is surrounded in a catchy chorus that listeners will not be able to get out of their heads. Although this song is not necessarily reminiscent of the 90s, the vibes will still remind listeners of a party that will make you "poppin" when this song "steps on the scene," as the song puts it.
One of Kari Faux's most memorable songs off of her album would have to be "Nothing 2 Lose." This ninth song from the album will transport listeners to space from the first second the song plays. Over a hypnotizing beat, Faux delivers bar after bar of clever word plays and in one verse she tells listeners to "hop in your car," which seems like the perfect place to listen to the album: late at night driving in the car as the song transports listeners into another world. 

About the Writer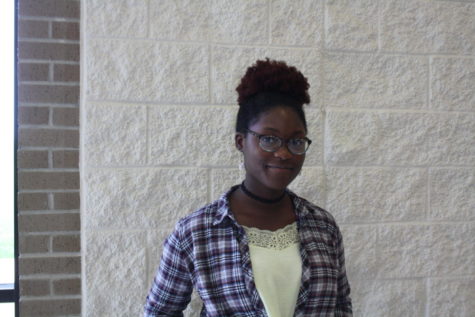 Fatimah Dixon, Staff Writer
Hi! My name is Fatimah Dixon, and I am currently a senior at Randall High School. This is my first year of newspaper, so I am excited to start. The reason...