BØRNS Makes a Comeback with Blue Madonna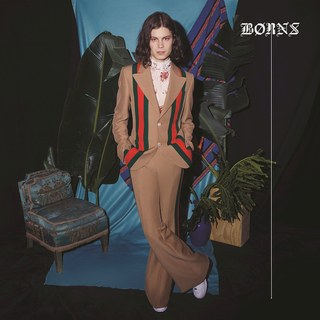 Hang on for a minute...we're trying to find some more stories you might like.
Alternative singer, Børns, released his highly anticipated second studio album, Blue Madonna, on Jan. 12. His first album, Dopamine, gained immediate praise as his unique vocals blended with an electro-pop sound captivated listeners. Even if you aren't a Børns fan, you may have heard "Electric Love," which is probably the most widely recognized song from Dopamine.
Blue Madonna takes the listener on a journey of a love story from start to finish from "Faded Heart" to "I Don't Want U Back" all the way to "Bye-bye Darling." This album combines singer Garrett Borns' enchanting falsetto with alternative singer Lana Del Rey's breathy contralto voice on a few of the tracks such as "God Save Our Young Blood." I was particularly excited about this album for two reasons, number one being that I loved Dopamine and number two being Lana Del Rey, who is one of my favorite artists.
This album contains 12 tracks, making for a total of 42 minutes of music, which is a perfect amount of time for listening while doing chores, taking a bath, or just relaxing. Some of my favorite tracks on the album are "Faded Heart," "Sweet Dreams," and "Iceberg." This album is a perfect mix of upbeat and slow, with energetic songs such as "Man" followed by the more relaxing vibe of "Iceberg."
This album is perfect for Børns fans as well as people who have not been exposed to his music. There is something for everyone as listeners old and young can relate to the honest lyrics about love and heartbreak. Blue Madonna is a wonderful sequel to Dopamine with it's unique blend of electronic and alternative that is a trademark of Børns' music.

About the Writer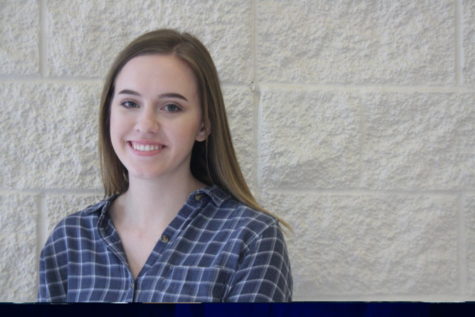 Abigail Hurtt, Editor-In-Chief
I am Abigail, I am a senior, and am editor of the newspaper for 2017-2018. I joined newspaper because I love writing and like to keep up with what is going on in our school community. I am also involved in NHS and art club.  I'd like to go to college in a bigger city...