Two Thumbs Up for 'We All Looked Up'
Hang on for a minute...we're trying to find some more stories you might like.
Tommy Wallach's book, "We All Looked Up," chronicles the lives of four teenagers in Seattle, Washington who, initially defined by their labels, are eventually able to come together as the threat of a meteoroid ending all life on Earth becomes increasingly likely.
The story follows Eliza the outcast, Peter the athlete, Andy the slacker, and Anita the overachiever who form their own "karass" of misfits in two months after the world is given a 66.66% chance that the meteorite, Ardor, is predicted to hit Earth. The story delivers on discussing themes of love, drugs, gangs, independence, self-esteem, and even self-identity, which are themes most teens can relate to. 
As the story alternates between different characters' point of view, readers are able to explore the characters on a deeper level and understand how each character deals with the impending doom of Ardor. Within this two-month time frame, an end of the world party takes off, riots ensue in the city of Seattle, and its chaos eventually ends in tragedy for one of the characters. Nonetheless, in 384 pages, a world of chaos is transformed into a relatable tale of living one's life to the fullest."We All Looked Up" is a story all YA readers should take a look at because it is a thought-provoking tale that asks, "What would you do if you had two months to live?" Then, the book asks its readers to begin living that life.

About the Writer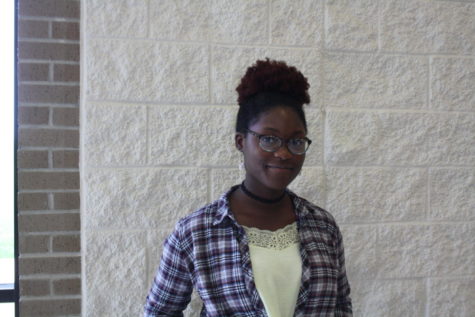 Fatimah Dixon, Staff Writer
Hi! My name is Fatimah Dixon, and I am currently a senior at Randall High School. This is my first year of newspaper, so I am excited to start. The reason I even joined is because I love writing, and it may be something I want to pursue after high school. One of my favorite...