'Crazy Rich Asians' Will Make You Cry From Laughing
Hang on for a minute...we're trying to find some more stories you might like.
Rachel Chu had everything going for her: great job, great family, great relationship. But after traveling with her longtime boyfriend, Nick Young, to his home in Singapore, she finds out that her life isn't as glamorous as she thought. Nick comes from a totally different world than Rachel is used to; he is a part of one of the most powerful families in Asia, and she comes from a more humble background. The major conflict rises when Rachel is forced to play a game of chicken with Nick's overprotective mother. The movie is full of fun twists and turns, emotional moments, and even some surprises.
It appears that this movie is a classic "chick-flick," but in reality, it is so much more than that. Yes, the movie was created for female enjoyment, but there is also so much we can learn from it.
First of all, Rachel Chu is a feminist icon. She is a strong, independent woman, who doesn't need a man, but for the sake of the story, she has one. Rachel can support herself financially, which, for some reason, is something completely unheard of in romance movies. She also has a degree and is even a college professor, a role typically reserved for cranky middle-aged men. She has her own apartment, a great relationship with her mom, and a gym membership. Strangely, she is a whole person all by herself. The movie simultaneously manages to give Rachel independence and provide a modern twist on the classic Cinderella story.
Not only is this movie a step for feminism, but it is a giant step toward racial representation in modern film. There was not a single white person in the entire film. This is huge. Never before in American films has the entire movie been carried by Asians. There are roughly 17 million Asian people living in America, and this is the first movie all about them.
Furthermore, real issues are addressed in the movie. Ranging from the cattiness of women to divorce. These problems are not put lightly because they are not light issues. They are very serious, and thankfully, the movie deals with them seriously.
While all of these serious things are going on, the movie holds true to the Rom-Com category it was placed under. There was never a dull moment in the 2-hour movie. Rachel's hilarious best friend provided most of the comedic relief. Her witty remarks and amazing facial expressions had me belly-laughing.
Director Jon M. Chu and writer Kevin Kwan made a true masterpiece when they created this movie, and Rotten Tomatoes critics agree. Crazy Rich Asians achieved a 94% "fresh" rating, and it is totally deserving of it.

About the Writer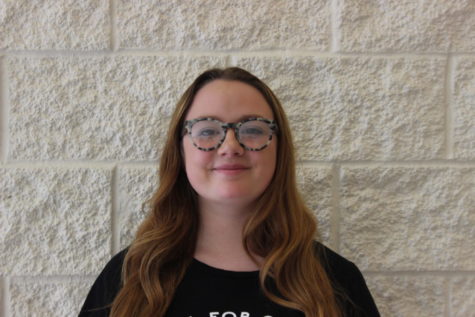 Mattie Freeze, Assistant Editor
Mattie Freeze is a junior, and this is her first year on the newspaper staff. Freeze joined because she would like to go into broadcasting.

Other Interests:...