'Searching' is A Thriller That Never Stops
Hang on for a minute...we're trying to find some more stories you might like.
In the new film that looked like it was made by just using a computer, turns out to be a thriller that everyone is asking for. Much like the horror film 'Unfriended', this movie only focuses on what happens on a laptop computer. The movie starts with an old windows computer showing a montage of a family of three: Margot, Pam, and David Kim. Shortly after the death of her mother (Pam), Margot goes missing and David is forced to race against time to find his daughter. His only lead, is what he can find on Margot's laptop- looking at her social media, researching her friends, etc.
This movie hits all the right twists and turns at all the right points. Showing family values while also showing scary moments. This movie also lets the audience grow with the characters in the movie, making them feel like they need to find Margot as well.
While it is an amazing thriller, the writers did an amazing job also letting the viewer get to know the characters. Viewers get to progressively see how Pam and David's relationship was throughout the years Pam was alive, and learn about David Kim's very Korean mother who only speaks Korean.
'Searching' did amazing in the box office, and there might be another movie in the works by the same directors. However, there is no word on there being sequel to this movie. 'Searching' is a thriller that people shouldn't pass over.
About the Writer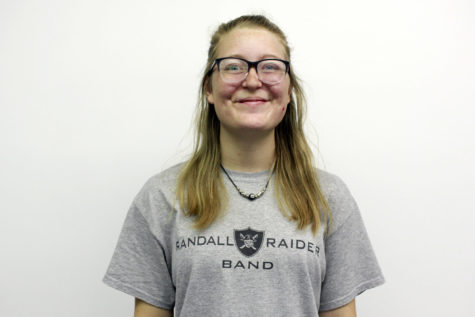 Maci Weathers, Staff Writer
Maci Weathers is a senior, and this is her third year on the newspaper staff.  Weathers joined newspaper because she was interested in the idea of Journalism. ...