Top 10 Christmas Movies for the 2018 Holiday Season
Hang on for a minute...we're trying to find some more stories you might like.
Other than opening presents and decorating for Christmas, one of the top activities of the holiday season with family is to binge watch Christmas movies. While there many choices, there are only a handful that are that can make it into the top 10. From movies as old as "White Christmas" to movies as new as Netflix Original movie "The Princess Switch," this list should help anyone who wants to feel the Christmas spirit.
10. "Miracle on 34th Street" (1947)
"Miracle on 34th Street" is a classic and cute movie overall for Christmas, showing the true Christmas spirit with the Macy's Thanksgiving day parade and sharing the magic of Santa Claus. In the movie, a Macy's department store Santa going by the name of Kris Kringle ends up going to court after rumors of him saying he is the real Santa Claus. The court case would prove if he had stable mental health and his authenticity. The movie shows true Christmas spirit and why sometimes believing in Santa is important. The movie is a must watch if you haven't seen it yet because of how popular it has become since the movies release in 1947.
9. "The Christmas Prince" (2017)
The "Christmas Prince" was released on Netflix last year and grew popularity in the Hallmark Christmas movie fans. It is a romance of a struggling journalist who goes to a kingdom to get the inside scoop, while there she accidentally falls in love with the prince. While there was many cute romantic Christmas moments, this movie really wasn't anything hugely Christmas. However, if someone is in the mood for just a romantic movie set in the winter, this movie is for them.
8. "A Christmas Carol" (2009) 
There is many renditions of "A Christmas Carol" since the story was created in 1843; however, the 2009 animated version is one of the best for Christmas. The movie is about a man named Mr. Scrooge who hates Christmas and who is visited by three spirits to show him the true meaning of Christmas. This movie has an animation style similar to "The Polar Express," and has many Christmas elements such as showing how important compassion around the holiday season is.
7. "The Polar Express" (2004)
At number 7 is "The Polar Express" which is a classic among teenagers. With its many songs and fun animation, it was a hit back in 2004 and still is. The movie is about a young boy who's belief in Santa is fading. A magic train visits the young boy in the dead of night to bring him to meet Santa in the North Pole. The movie is a different yet awesome rendition of kids belief in Santa keeps a Christmas spirit throughout the world.
6. "How the Grinch Stole Christmas" (2000)
In number six sits Dr. Seuss's "How the Grinch Stole Christmas" which comes on TV starting as early as November. The movie is like a tradition for most family's and people. In the town of Whoville, there is a Grinch who hates everything there is to do with Christmas. The Grinch wants to steal Christmas, however he has some trouble achieving that task since Whoville loves Christmas. The movie is in the heart of audiences around the globe since the movies release in 2000, and it will forever live on as one of the top Christmas movies of all time.
5. "Home Alone" (1990)
Sitting at number five, is "Home Alone," a movie about a boy who gets left in his house by his family over the holidays. He celebrates Christmas alone, while also trying to fiend off pesky burglars. The movie shows audiences the importance of being with family on Christmas. While also having hilarious moments between the burglars and the kid while he his Home Alone.
4. "Elf" (2003)
Moving on up to number four, is a movie named "Elf." The movie is about Buddy, a human raised by elves. "Elf" follows Buddy on his quest from the North Pole to New York City to find his dad. This movie may not have any huge life lessons about Christmas, it is a hilarious and silly and something everyone could love.
3. "White Christmas" (1954)
"White Christmas" is the definition of a classic Christmas movie. With it coming out in 1954, the hit song in the movie, "White Christmas" is always played everywhere across the globe. This movie is about four singers that all end up falling in love with each other after going on a tour. They end up getting stuck in a hotel due to weather, leading to hilarious and cute moments between the couple. The movie ends with a special dinner performance about Christmas for soldiers.
2. "The Santa Clause Movie Trilogy" (1994-2006)
The Santa Clause movie trilogy hit the world by storm in 1994, especially with younger kids. The first movie is about a divorced single father who accidentally "kills" Santa after he shows up on his roof. Naturally, he becomes Santa when he doesn't believe in Santa himself. The next two movies are about him dealing with drama at the North Pole with all the other legends like, the Easter Bunny and villain Jack Frost. The movie is a classic and a tradition for many family's and is definitely one to watch.
"National Lampoon's Christmas Vacation" (1989)
National Lampoon movies were not new when this Christmas classic at number one came out. The movie is about a hilarious family and the trials that one man has with his in-laws. While this movie does have a great life lesson to it, it shows audiences not matter how crazy the holidays get, all that matter is family and the ones around you for the holidays.
This list was very hard to put together since there are many classic holiday movies that could make this list. However, these top ten movies are the best for the holiday season with family and friends. These movies are for anyone, young or old to make the holiday spirit just a little bit brighter.

About the Writer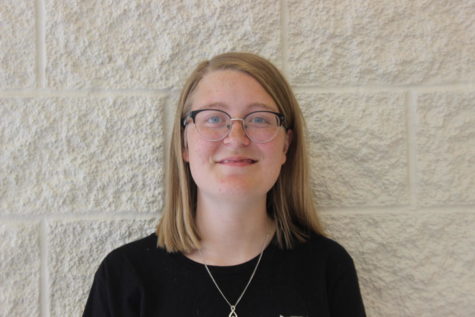 Maci Weathers, Staff Writer
Maci Weathers is a junior, and this is her second year on the newspaper staff.  Weathers wanted to join newspaper because she said it looked fun.  After...