Destiny comes to consoles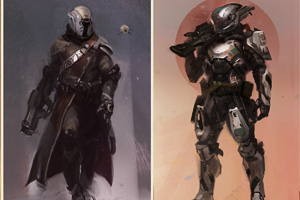 Hang on for a minute...we're trying to find some more stories you might like.
Coming out in June of 2014, the new game called "Destiny" will hit the shelves. "Destiny" is an advanced, first person shooter from Bungie. It was created by the makers of Halo and Activision and the software that brought Call of Duty. A totally online game, this software will allow players around the world to interact at all times with the other gamers in their area or on their friends list. It will be for all consoles, Xbox One, Playstation 4, Playstation 3 and Xbox 360.
"'Destiny' is literally what you get when you combine the futuristic gameplay of the Halo trilogy and the FPS qualities of Call of Duty,"  creator Jason Jones said.
Jones describes the game as fast paced, multiplayer action where gamers can interact and meet new people, no matter their geographical location.