Candy Crush takes the cake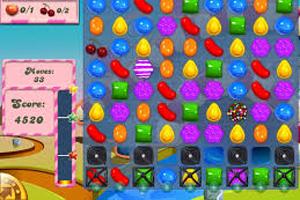 Hang on for a minute...we're trying to find some more stories you might like.
The popular new online puzzle game known as Candy Crush has shocked critics with how fast it has become a great hit on all mobile devices. For a game that is simple enough for a toddler to play, it has entertained people since the first download. Becoming addicting to most online game players, Candy Crush has been the number one downloaded game since Temple Run 1 and 2.
Even "The Voice" judge and Maroon 5 lead singer, Adam Levine, recently commented about his addiction to the game on The Ellen DeGeneres Show Dec. 5. Playing the game one night, the battery on his cell phone died. To continue playing, Levine got fiancee Behati Prinsloo's phone and used her thumbprint while she slept to unlock her phone. Levine said Prinsloo woke up and asked what he was doing. "I was like, 'I'm playing Candy Crush! It's very important!'," Levine said.