'Dying Light' gives players new insight on a zombie apocalypse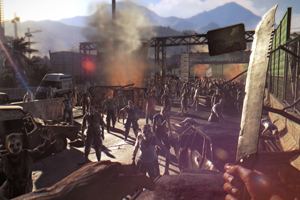 Hang on for a minute...we're trying to find some more stories you might like.
The new game "Dying Light", coming out in April 2014, is an action packed thriller/ horror game that both tests the survival skills of the player and survivability of the avatar. With a new day and night system, this game is bound to put the player at the edge of their seat with excitement. It poses both entertainment and a challenge for the player. The new day and night system is simple. When it's daytime, players have to go and retreive dropped cargo from everywhere on the free ranged world, however when the sun goes down, known in this game by a code phrase "dying light", the meaner, more challenging creature come out to feast on the players flesh. This game will test the ability to roam around, each avatar blessed with parkour, or extreme focus of the body and mind, and will also allow the player to make choices that are literally life and death decisions.