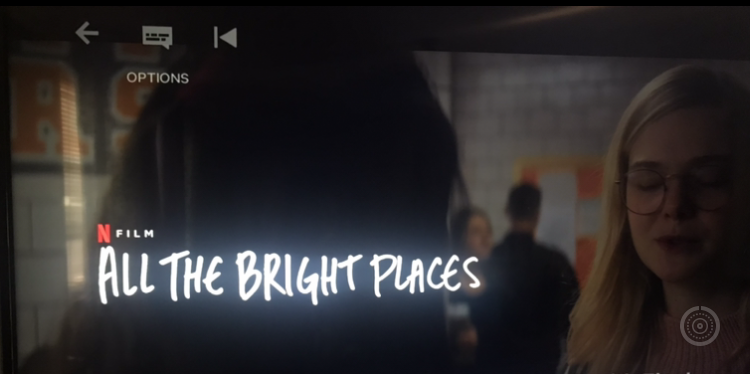 Amethyst Milligan
Many people currently struggle with many different mental health issues, like suicide, depression, anxiety, bipolar disorder and many more.  In the new Netflix film "All the Bright Places" (which came out on February 28, 2020) touches base with one very important problem, teenage suicide. Since its release, the critic world has been buzzing with different feelings. Some feel we shouldn't allow such a subject to be talked about on a sight where kids can watch. I believe this is exactly what needs to be talked about. Elle Fanning and Justice Smith, who play the characters Violet Markey and Theodore Finch, portrayed the pain and the hurt most teenagers go through on a daily basis.
Violet Markey is a teenage introverted girl that is crushed from the loss of her older sister. As she goes through school and meets Finch, she realizes they are more alike than she thinks. They start out only being around each other because of a school project as they begin to connect it turns into more than just a school project.
The director Brett Haley, best known for his work on "The Hero" and "Hearts Beat Loud", made the novel into the perfect screenplay. Some wonder why Jennifer Niven decided to write such a book and what her inspiration was. She said he agent told her she should "write with her whole heart", so she got her inspiration from the boy she fell in love with many years before who was suffering from bipolar disorder, saying "Why are women more interesting to men than men are to women?"
This movie shows what grief and loss can do to someone if not helped or treated, and taps into the problems associated with keeping secrets and bottling your feelings. Fair warning, this movie is a real tear-jerker, so bring out the tissue boxes. This movie is TV-MA, containing profanity and an inappropriate scene that is not viewable for children of all ages, so viewer discretion is advised.