Classroom teacher trades gradebook for counseling position
English teacher transitions to new job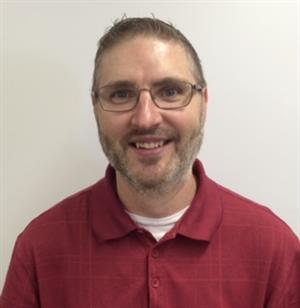 Hang on for a minute...we're trying to find some more stories you might like.
Randall High is known for many things, and among those things are their exceptional teachers. One in particular is best known for his voice thundering down the hallway and mannequin heads scattered around his eccentrically decorated classroom. To freshman and sophomores, he can seem a bit intimidating but the juniors and seniors know him as the entertaining, quirky person he is. This person is the one and only Craig Hubbard.
Hubbard has been the AP junior English teacher at Randall for the past five years. In the upcoming spring semester, he will no longer teach English, but instead replace Lisa Ramsey as the P-Z counselor. Hubbard's replacement will be Tammi Fritz, who will teach both his English three and four classes.
"I want to work with students at a different level," said Hubbard, referring to why he wants to become a counselor. "I still enjoy the classroom but I want to be able to have more one on one interactions with students and then my favorite part of teaching is helping students achieve their goals and I want to help them not only achieve educational goals but graduating goals and getting into college, helping them be successful in life in general."
In order to become a counselor, Hubbard had to go back to school, which involved doing online courses at San Angelo College.
"You've got to have a certification in counseling and then taking a test at the state level," he said. " Then you apply for the job and interview and if you meet all of the basic requirements, you can get a job."
His students can agree that Hubbard is unique in that he takes a different approach to learning than the typical teacher.
"Mr. Hubbard's class is full of life as he connects with all his students," junior Kenzie Srader said. "Many laughs have been shared around the classroom."
One notable project that Hubbard is known for is the Tuesday's with Morrie project that his junior English classes work on. The project is based off of the book by Mitch Albom who visits and records conversations with his old professor, Morrie Schwartz. Students pick a person that is a role model to them in some way and meet with them weekly to discuss different topics. Students then create a final project which is an accumulation of all of their conversations.
"I get to see an existing relationship blossom between the student and the person that they interview," Hubbard said about the project. "In addition, I get to see them write, which isn't such a serious writing like for AP essays. It allows them to have a little more voice and show off their personality."
Hubbard stresses the importance of building relationships with students in order to maintain a classroom environment that is not necessarily serious all the time.
"Mr. Hubbard is a hilarious teacher," junior Sydney Hulen commented. "I'm going to miss how fun he makes English."
Hubbard said he did not initially want to be an English teacher, but fell in love with it while teaching at the youth center and then the juvenile detention center.
"I'll miss the daily interactions," Hubbard said. "That's the hardest for me; I'll meet with students every day but just seeing the same group of students every day and interacting and watching them grow. I do love teaching, so I'm going to miss that as well."
Although Hubbard will no longer be in the classroom, he will still be at Randall in the counseling center.
"I am sad about leaving," Hubbard said. "This is a very bittersweet experience for me. I'm happy for the opportunity but also sad to leave them. But I'm still here, any of them can come see me anytime and I hope they will."