Saying Goodbye
Principal Steve Williams takes job as district athletic director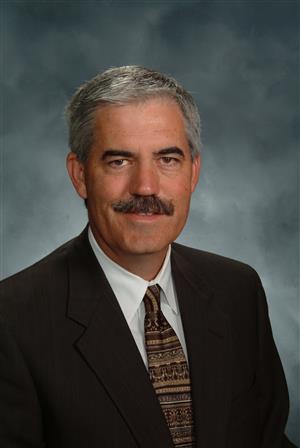 Hang on for a minute...we're trying to find some more stories you might like.
Behind a large mahogany desk sits the beloved principal of Randall High. For the past 21 years, this man has made Randall his home and has worked hard to maintain an excellent school and student body. Recently, he has been offered a new job that will provide new opportunities and a chance for different experiences.
Principal Steve Williams will be leaving Randall to become the athletic director for the school district. His new job requires him to oversee athletics for both Canyon and Randall. His departure has come as a shock to the student body, who is disappointed to see him go and apprehensive about a new principal.
"I'm very excited about it," Williams said of his new position. "It provides me with an opportunity to work at a district level and still be involved with Randall High School."
Like any new job, the transition from high school principal to athletic director comes with its own unique set of challenges.
"When you talk about a district level position, it's different," said Williams.  "I'm going from day-to-day working on a campus to a more broad position of responsibility."
Additionally, Williams will transition from working with only Randall to also working with Canyon, Randall's biggest rival.
"I'm looking forward to working with the Canyon people, them accepting me," said Williams.  "That's something that is my main priority right now."
Many students are skeptical of a new principal, but Williams assures students that "it's going to be okay."
"I want someone that loves kids, that will put kids first," Williams said of his replacement. "Someone who understands the culture of Randall in that it's a man-made community."
While many will be sad to see him go, the connections made will remind students and faculty of all he has done for Randall. The work and love Principal Williams has put into the school will not be forgotten just because he is no longer the principal.
"My heart is here," Williams said candidly. "There are a lot of people here I care a lot about. I enjoy the kids, I hired almost all the teachers that are here now. You put 21 years of your adult life into something and that's pretty hard to leave."