Exchanging familiar for foreign experiences: Exchange students settle into Randall
Hang on for a minute...we're trying to find some more stories you might like.
Five students, Annika Rohr from Germany, Marie Nielsen from Denmark, Laura Ullrich from Germany, Gonzalo Martin Vicens from Spain, and Dominik Haraf from Germany are all from countries abroad, and are experiencing something very few students ever have the chance to. Although these students each come from unique locations with varying backgrounds, they are similar in that they are all foreign exchange students studying at Randall High this school year.
Many students have a desire for new experiences, but few ever act upon this desire. These foreign exchange students say they wanted something new and used their background knowledge of America to influence their decision to apply to become foreign exchange students so they could have new experiences in life.
"I heard a lot about that it was fun and great to be over here," Nielsen said. "My cousin did (the foreign exchange program) and it all just sounded like it would be really fun to be over here, so that's why I chose it."
Part of the experiences that the foreign exchange students get to have is having a new family, a host family, take them in as if they were that families own child. Each student gets their own host family to live with for their stay, and along with their host parents is, in most cases, host siblings too. Host families help to make the foreign exchange students feel more welcome and immersed in the culture.
"It's a lot of fun (living with a host family), especially when you have host siblings," Rohr said. "Already, like the second day I got here, I already felt like a part of the family."
Although the students say that being a foreign exchange student provides them with many fun, new experiences, it can be difficult to adjust. Host families provide everything they can to make the transition between cultures easy for the students, but the differences can cause some difficulties nonetheless.
"I used to be the youngest out of five, and now I'm the oldest," Nielsen said. "It's kind of weird, but I like my family. It's not bad, it's just a new experience."
Difficulties the students face are hard to avoid, simply because of the large deviations from what is familiar to them. Every foreign exchange student has a unique personality so the difficulties faced by them vary based on the individual.
"(Amarillo) is big," Vicens said. "It is hot. There is very much space. In my hometown everyone is very near, very close together."
The weather in Texas has affected Haraf the most. Testing counselor Lisa Ramsey said Haraf was originally supposed to go to Houston, but Hurricane Harvey hit, and he could no longer stay with his host family there.
"That's why it took so long, Haraf said. "I missed school for a month."
Most of the students said they have been to America prior to becoming foreign exchange student, and they would like to come back again in the future.
"My host family is the best family ever," Ullrich said. "I definitely want to come back (to America)."

About the Writer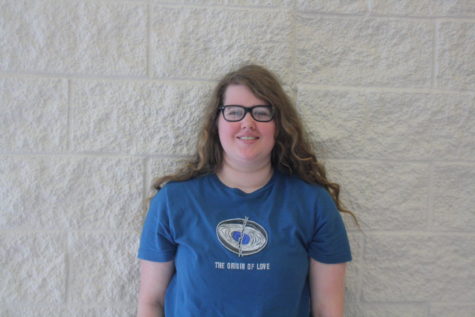 Paige James, Staff Writer
My names is Paige James. I am a senior, and I am involved in theatre and Key Club. I joined the newspaper staff because I enjoy writing.