Students and staff look toward Thanksgiving
Hang on for a minute...we're trying to find some more stories you might like.
For many people, Thanksgiving is a time to look back on the year and be thankful. It is a day to spend time with family, and reflect on the things accomplished and pursued. It is a time for rest, relaxation and celebration for the much needed days off of work and school. From food, to time off, to holiday traditions, Thanksgiving is a day that many can't wait to enjoy.    
"Nothing is better than family and free food," sophomore Ali Sessions said. "I'm going to eat all I can."
For some, there is one special holiday food that they look forward to eating all year long.
"I like the dressing," sophomore Alexis Ogeda said. "It's really good and my mom cooks it a special way."
In addition to the dressing, Ogeda said she is also looking forward to having a few days of down time.
"I'm staying home and probably cleaning, and getting organized," Ogeda said.
Sophomore Kaden Miller said he plans to spend his Thanksgiving Day serving others.
"I'm going to give food to the homeless and go to church," Miller said. "Thanksgiving is about giving back so I'm doing my part."

About the Writer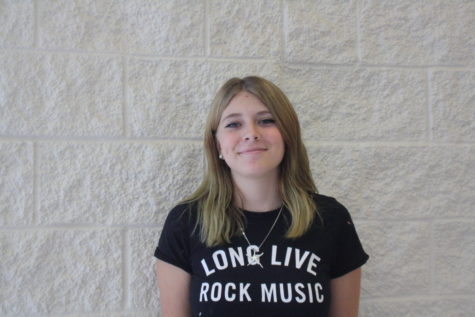 Hanna Edwards, Staff Writer
I am Hanna, I am a sophomore and a writer for the school's newspaper. I'm involved in art club as well. I would like to one day be a photographer for National...