The Nutcracker: Freshman to perform in ballet
Hang on for a minute...we're trying to find some more stories you might like.
The house lights go down, the music begins, and the curtains open. The stage lights come on, revealing the magnificent set. She steps out onto the stage trying to remember every step and count. Freshman Lauren Corea is ready to perform in the ballet, 'The Nutcracker.'
"'The Nutcracker' is about a little girl named Clara who throws a Christmas party for her family," Corea said. "All of Clara's toys come alive. Then later that night her Nutcracker goes missing and she finds some evil mice out to steal her Nutcracker. Just at the right time, Drosselmeyer shows up and saves the day. Clara and her Nutcracker dance the night away and they fly into the land of the sweets. At the end of the night, Clara wakes up to find that her Nutcracker was right by her bed."
Corea plays a Dancing Maid, Clara's cousin, Backup Snow corps, Arabian corps, and Blue Waltz.
"I rehearse 5-6 days a week," Corea said. "In total probably 15 hours a week and 140 by the time the shows are completely over."
The ballet will begin at 8 p.m. Dec. 8, 3 p.m. and 8 p.m. Dec. 9 and 2 p.m. and 6 p.m. Dec 10. Ticket prices vary from $13 to $48, not including extra fees.
"The hardest things to go through when you're in 'The Nutcracker' is that every single step and count is so critical," Corea said. "You can't afford to mess up.
Corea said trying to finish her homework and find time to sleep and balance school is also a challenge.
"I enjoy 'The Nutcracker' as a whole but my favorite part is when the curtain rises and lights come on and I take my first few steps on stage," Corea said.
Corea is also involved in the Lone Star Ballet's fall and spring shows.
"This is my sixth year in 'The Nutcracker' with Lone Star Ballet," Corea said. "I just found a love for dance when I was young and to be in 'The Nutcracker' was like a dream come true."

About the Writer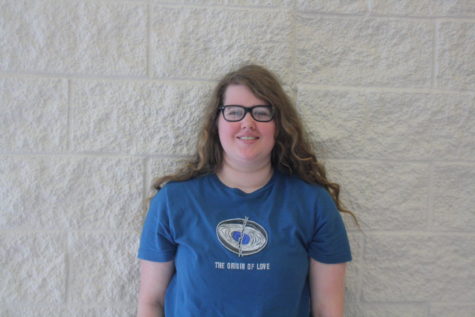 Paige James, Staff Writer
My names is Paige James. I am a senior, and I am involved in theatre and Key Club. I joined the newspaper staff because I enjoy writing.