Should I Stay or Should I Go?: Seniors discuss college plans
Hang on for a minute...we're trying to find some more stories you might like.
With May rapidly approaching, seniors are counting the days until graduation and finalizing their college plans. While some want to stay local, others are venturing away from home for their college experience. Whether a student chooses to stay in his hometown or go away, college is a new, scary, and exciting experience for all seniors.
"Going away for college allows me to gain a sense of independence I have not previously been capable of," senior Sydney Hulen said. "It also gives me the ability to expand my life experience and opportunities."
While the sense of independence and a new environment appeals to many students planning to go away for college, the cost of attendance is a big factor for those planning to stay local.
"While staying local to get your basics you can get a better idea of what you want to do career-wise before making such a big investment," senior Cole Davis said. "The price of college was very important to me because I hope to graduate college without student debt."
Going away for college can feel like being thrown in the deep end without knowing how to swim. A new environment can be challenging, and there is usually an adjustment period.
"I would be living with my friends, and I have wanted to experience independence away from my family," senior Weston Pierce said. "It is exciting to get away and experience a new environment, but it is nerving to be in an area that you do not know much about. "
For some students, Amarillo College provides a solid foundation for transferring to a bigger university. While some students choose to stay in Amarillo for the duration of their college experience, others plan to eventually move.
"I hope to leave AC with a 4.0 GPA and get myself on track before I enter a true college experience," senior Andrew Claggett said. "After getting my basics over with at AC, I plan on transferring into UT. I want to see more of the world, even if it's just another city in Texas."
A change of scenery and new experiences are draws for students who are going away for college.
"Moving away is not for everybody, but if you feel isolated and want change, it is highly important to give yourself an opportunity to escape your comfort zone and be open to broadening your exposure to new things," Hulen said. "I hope to have as many opportunities as possible to travel in my life, so I can't say whether I would continue living here or not later in life.  Maybe one day I might find myself missing it, but I currently am eager to live somewhere else."
Whether they are staying close to home or moving to a new and unfamiliar city, college provides students with opportunities to explore their passions and grow intellectually, emotionally, and socially.
"I plan to major in Biochemistry because I loved chemistry and bio in school, so I want to combine these two passions into one field I can study," senior Collin Blackwell said. "I hope to gain a lot of knowledge in my field of study, and I hope to develop more as a person."

About the Writer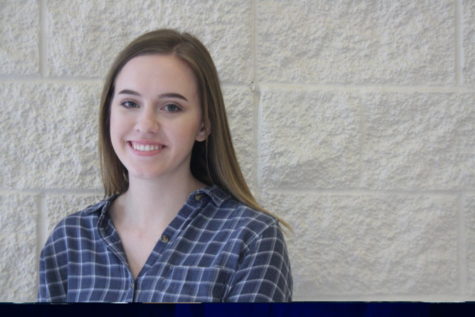 Abigail Hurtt, Editor-In-Chief
I am Abigail, I am a senior, and am editor of the newspaper for 2017-2018. I joined newspaper because I love writing and like to keep up with what is going...