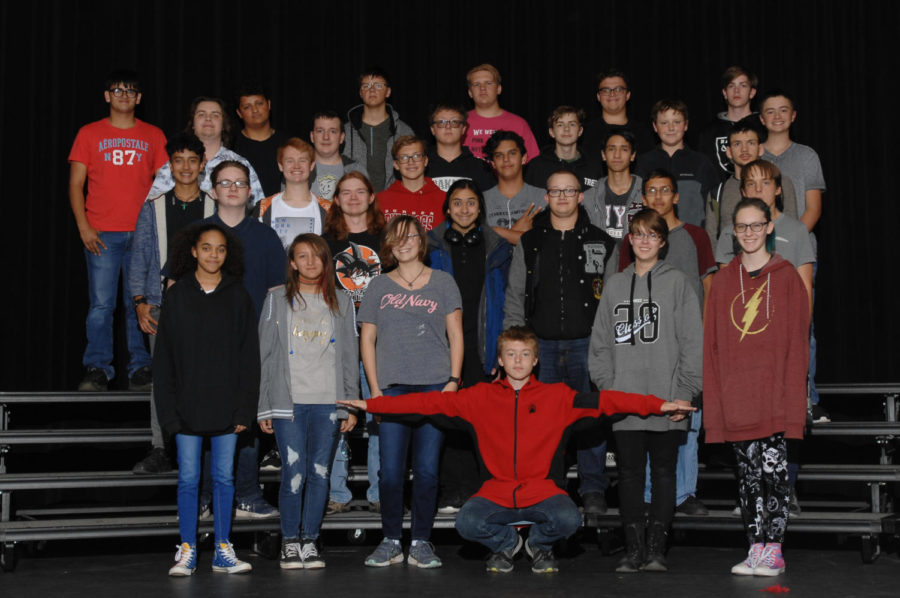 Western Photo
As E-Sports become more popular, video game clubs are beginning to pop up in high schools. Randall High is no different. The Randall High video game club, which meets in the West Library every day during Flex Time and plays tournaments at The Vault in Amarillo, is open to all Raiders.
Librarian Josh Wilson created the club.
"Locally we are doing a Super Smash Brothers and a Soul Caliber 2 tournament along with many other tournaments,"  Wilson said. "The E-Sports team is like the bowling team but just off-campus."
Senior Nathaniel Deyne is the president of the club, which currently has about 15-20 members. Deyne said he was excited when the idea of the new club came up. Club members play video games but they also work together to strengthen and develop each others skills. Deyne said he works hard to make sure that everyone is having fun in a judgment-free area.
"One of my pet peeves is people getting arrogant," Deyne said. "That is why I put a rule against it and cussing during tournaments, so everyone can have fun."
Wilson said his only rules are to play fair, take care of the equipment, and "don't get salty." Wilson's process of deciding who should be the president coincides with his rules, looking for the people who stay later to make sure everything is turned off and put away nicely so nothing gets damaged.
"There are lots of scholarships around the video game industry," Wilson said "Randall students should have the same scholarship opportunity as those across the nation. Competitive games teach people to work together like normal sports."