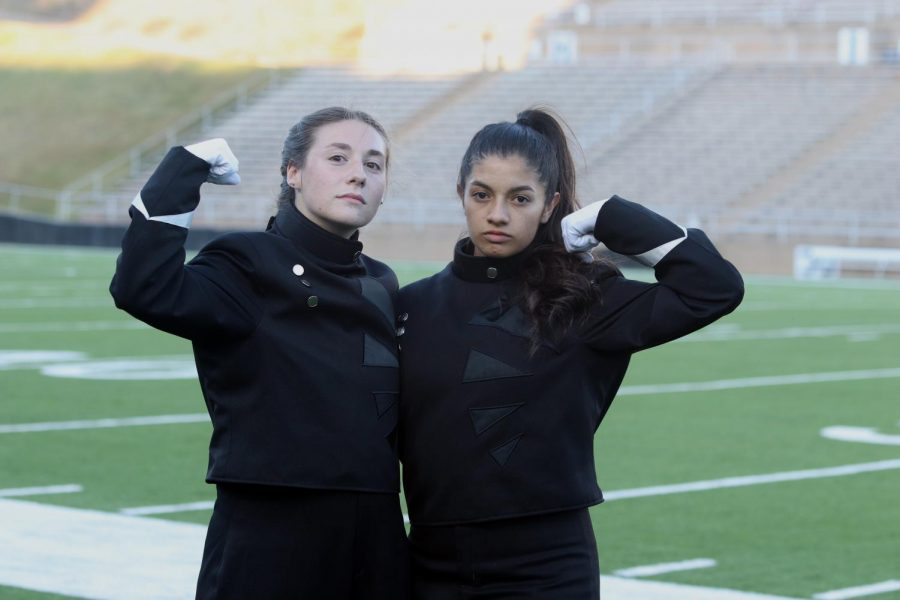 Allison Wells
Marching Band competed at the regional competition at Dick Bivins Stadium on Oct. 16.  The band advanced to area with the highest ranking of Division 1.
"The entire band felt extreme anxiety because this is the first step on the road to state," senior Drum Major Noah Taylor said. "We were really relieved that we were advancing, but we were also aware of the fact that we have another hard week of work ahead of us."
Marching Band will compete against 27 other bands for area in Midland on Oct. 23. Area will consist of two rounds of competition at the end of the day, five bands will qualify to compete at state.
"We are expecting a lot of great bands, but we are excited to listen to them and we plan to make finals in hopes of winning a spot at the state competition," Taylor said.