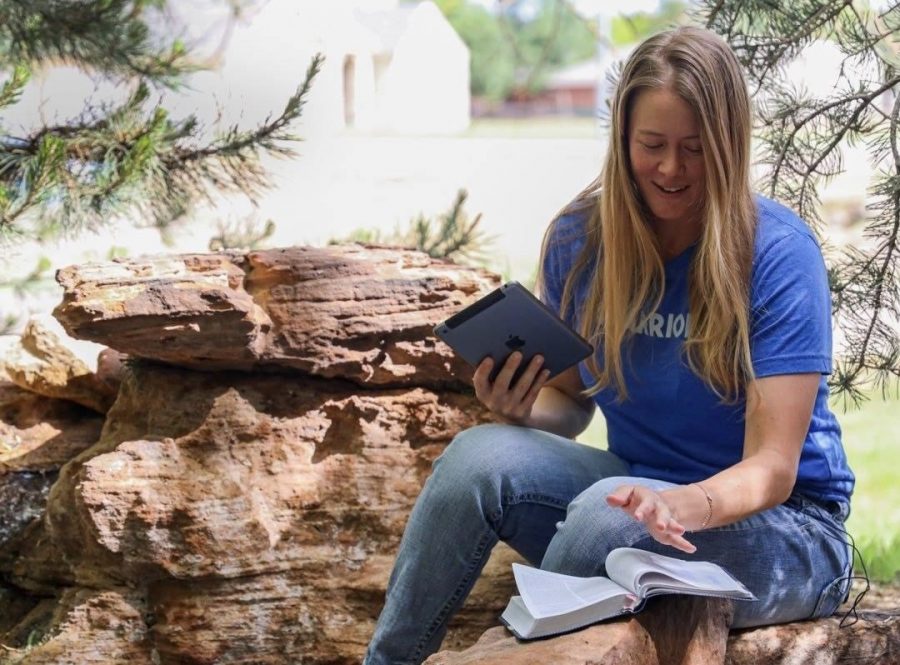 Growing up, Stacy Ferguson always had a ball at her feet ready for anything. Ferguson was a member of the 1999-2002 Lady Raider soccer team. Playing varsity all four years of high school, she instantly fell in love with the game. 
After high school, she tucked away her soccer shoes to attend college. Eventually, she earned her teaching certification and began interviewing for jobs.
"I honestly did not want to be a soccer coach," Ferguson said. "When I interviewed (at Randall) I was only looking at the art position, but I also knew that one of my old teammates dad,  Mr. Williams, was the principal at the time so I expected he would ask me about helping with soccer."
Going into the interview, Ferguson said she had pre-planned, if the topic of soccer came up, she would turn it down. Sure enough, Mr. Williams did ask Ferguson to assist with soccer, and suddenly she had a change of heart. 
"God had plans and on the first day of practice I knew I was right where I needed to be," Ferguson said.
Five years later, Ferguson said she wouldn't change a thing. 
"It's not always easy but the girls make it worth it," Ferguson said. "Seeing the bond they have created as a team and as a family is so rewarding."