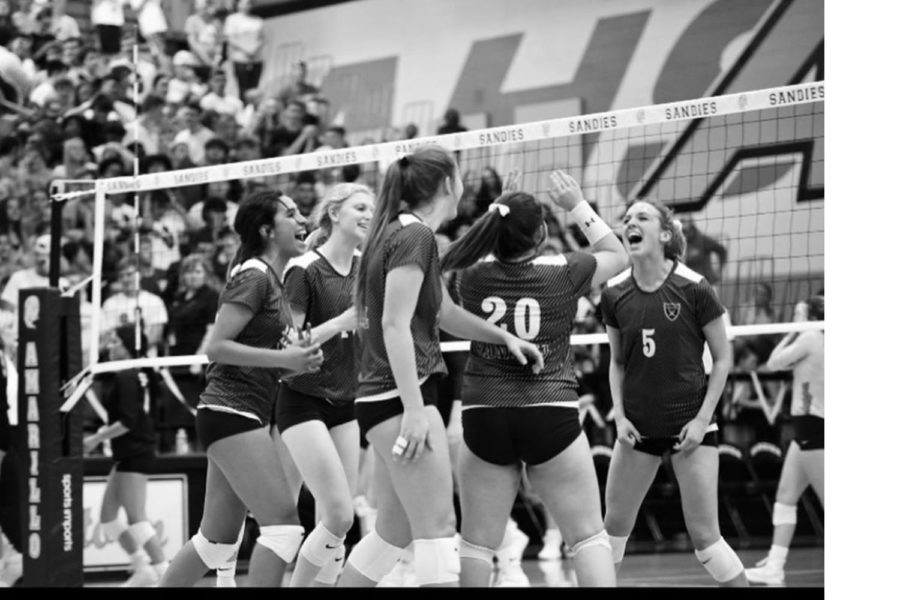 Courtesy Photo
On Tuesday, the varsity volleyball team beat Lubbock Monterey 3-0. With this win under their belt, the team continues their run to the state meet.
State is in November, and with help of new head coach, Haleigh Burns, Randall is currently standing undefeated in district 8-0, and 25-3 overall. The team's goal is to qualify for state and place better than last year. Varsity is on a 11 game winning streak and is ranked 10th in Texas and 33rd in the nation.
"I think this year will be better because we have a lot of talent," junior Desiree Sotelo said. "We are working hard everyday to get to our goal of winning state."
The team practices 10 hours every week. Burns describes her girls as passionate and hard working.
"They got a taste of state last year, starting this year as a mission to get back there," Burns said. "I think these girls feel like they have something to prove, and they work every day to get back to state."
Sophomore Julia Woolsey said they are prepared to win, but they are going to have to work harder than ever before.
"The girls are doing amazing and they are fighting hard," Woosley said. "I have faith that we will win state this year. Yes, we have a new coach, but she is doing amazing things for the girls. If they just keep doing what they're doing, we will win."