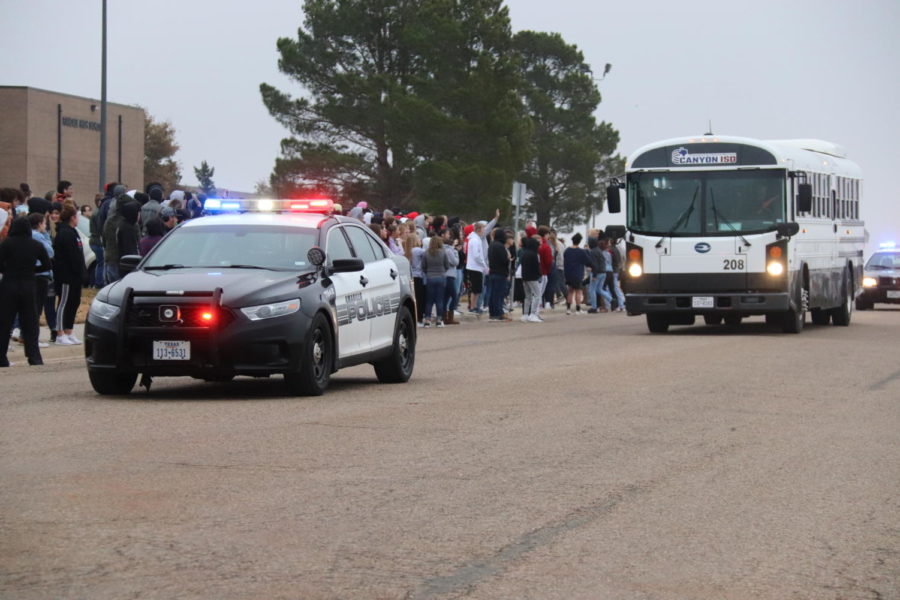 Amy Neese
This morning, 1700 Raiders gathered around the school in 30 degree temperatures for one common cause, to cheer the cross country team on as they departed for the state meet.The team will compete at 1:10 p.m. Saturday in Round Rock.
"We have been practicing since June 10, running mornings and afternoons," Coach Rebekah James said. "We haven't been ranked most of the year and weren't suppose to make it out of regionals, but we placed second and are going to state."
James said the team's goal is to get on the podium. Last year, the team didn't qualify to compete at state but two individual runners did. This year's Randall team consists of two seniors, Harley Albert and Hanna Moreno who have both made state appearances, junior Audrey Carrillo, sophomores Ariyah Gomez, who placed 3rd at regionals, Janessa Torres and Romie Rubio and freshmen Sierra Sanchez and Lizzy Chen.