Productions Prepares for One-Act Play Competition
Productions will be performing the play "After Juliet" by Sharman MacDonald for the One-Act Play competition. After the deaths of Romeo (Jesse Srader) and Juliet (Halie Butler), Prince Escalus calls for a truce between the Capulets and the Montagues. Friar Lawrence, the servant Peter, the apothecary, and the nurse, Angelica (Rylee Johnson), are awaiting trial for their involvement in Romeo and Juliet's deaths. Juliet's cousin, Rosaline (Megan Baker), loved Romeo and is upset about Romeo's death and Juliet's betrayal. The nurse is banished and charges Petruchio (Christian Hurd) to keep the peace between the families. Rosaline wants the feud to continue and challenges Petruchio for leadership of the Capulets. Productions will compete March 1 at the zone competition at Amarillo College.
About the Writer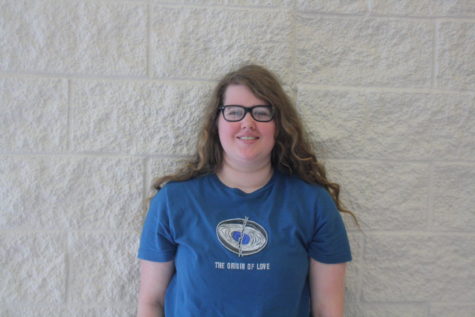 Paige James, Staff Writer
My names is Paige James. I am a senior, and I am involved in theatre and Key Club. I joined the newspaper staff because I enjoy writing.