Hurricane Florence Hits, Former CISD Student is Forced to Evacuate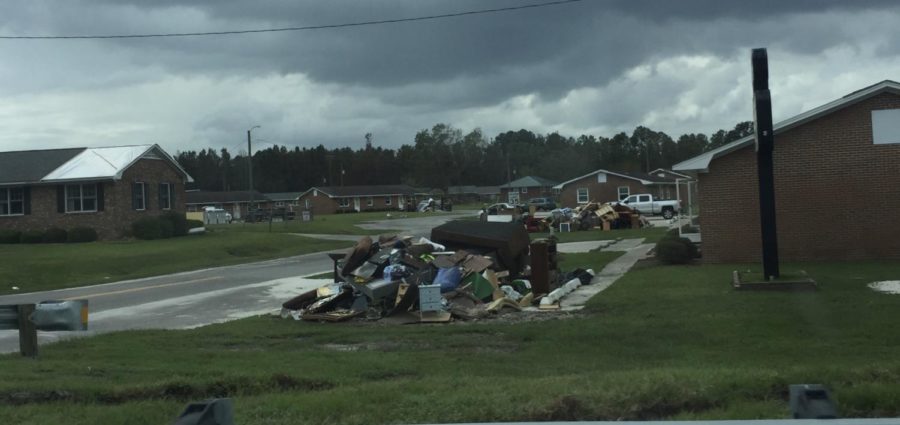 Flooding, power loss, homes destroyed and lives lost, are the results of Hurricane Florence. Hurricane Florence made landfall Sept. 14 and affected many people along the East coast. Former CISD student, Emilee Mcmellon, who lives in Jacksonville North Carolina was forced to evacuate along with the other 1.2 million. She flew to Dallas to stay with her relatives on Sept. 11 and school has been canceled ever since.
"We stayed in Texas for 10 days because flooding was so bad," Mcmellon said. "We wanted to make sure we could get back to Jacksonville without encountering any flooding."
The storm broke North Carolina's state rainfall record and it caused catastrophic flooding. Mcmellon currently attends White Oak High School, which received the most damage.
"There was severe damage to my town," Mcmellon said. "My high school got the worst damage out of the whole county. There were also several neighborhoods that were completely under water."
At first, the storm was categorized as a four but once it hit land, it was discovered to be a category one. Hurricane Florence sustained winds up to 50 mph during the tropical storm but reached up to 140.
"I was very worried about my house, clothes, car, etc," Mcmellon said. "I didn't know how and where the storm was going to hit and how it would affect where I live."
Mcmellon evacuated along with her mom and twin sister. Her dad is a sergeant major for the military and he choose to stay along with her dog.
"I did not want to leave my dog behind," Mcmellon said. "He doesn't like storms and he is very old so I worried about how he would handle the hurricane. He went to work with my dad so that gave me some relief. I didn't want to evacuate at all but looking back it was the best decision."
Mcmellon said that her best friend, who also didn't evacuate along with her dad, kept her updated on the situation when they had the chance. She has returned home and will be returning to school Oct. 1 once repairs have been finished.
"Although I did not stay for the hurricane it still affected me," Mcmellon said. "It left me with great worry for my friends and dad. However, it made me realize how much I take for granted. Several friends that I know lost everything."
About the Contributors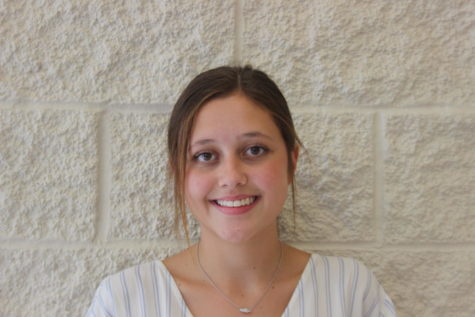 Gretta Alumbaugh, Staff Writer
Gretta Alumbaugh is a senior, and this is her first year on the newspaper staff. Alumbaugh said she wanted to join newspaper because it would look good...