Chilling and Charming Witches: Halloween TV Season is Not One to Ignore
Usually, the TV season of Halloween is quiet, with only Halloween themed episodes of reoccurring TV show and sometimes a short running TV show. However, this year the TV season is all but quiet. With new movies on movie channels and more scary episodes of reoccurring shows, and two new TV shows.  The TV shows are two witch-y reboots of "Charmed" and "Sabrina the Teenage Witch" in "The Chilling Adventures of Sabrina."
The plot of both shows were fantastic in their own way but both had many different takes on what it was like to be a witch. "The Chilling Adventures of Sabrina" takes a teen girl turning 16, debating on whether or not to stay in the human world or become a witch at boarding school. While in "Charmed," the witches did not know they were witches until 30 minutes into the show. The plot of "Charmed" follows the charmed witches and how they deal with their new found powers for the good. However, in the "Chilling Adventures of Sabrina" the magic of the witches are sometimes used for bad.
The new "Charmed" show was a hit with ratings, the CW releasing the first three episodes on their website. However, the witty jokes did not hit as well for some long term fans who saw the original. The writers sew in politics with one character that did not sit well with the fans or with me watching the show. The show is a cute reboot that was fairly good; however, some fans are not okay with the politics and jokes not fitting into the story line. Netflix has also released a show reboot that went over better with long term fans unlike "Charmed." "The Chilling Adventures of Sabrina" was not only chilling, but scary. The acting and jokes were perfectly woven into the show while being able to keep with the witch theme of the show. However, there were many cheesy moments, but some fans were able to get over the moments and enjoy the creepy show.
Both shows have their flaws, but they are perfect for this Halloween season with creepy themes and twists at every turn. "Charmed" and "The Chilling Adventures of Sabrina" are now competing to be the best witch show of this year, and so far both are winning with ratings and the fans. Though these shows are very different, they hold the same ideals and are both a must watch. These two shows are not one to pass up when binge watching Halloween shows and movies.
About the Writer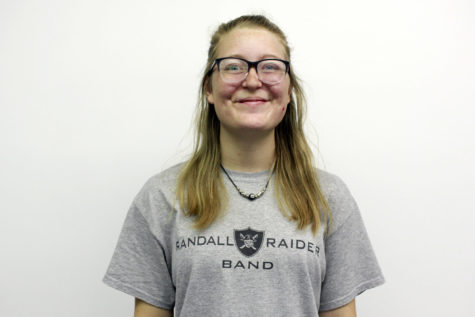 Maci Weathers, Staff Writer
Maci Weathers is a senior, and this is her third year on the newspaper staff.  Weathers joined newspaper because she was interested in the idea of Journalism. ...