City of Bones by Cassandra Clare is Worth the Read
This story has everything. Vampires, werewolves, teenage drama, and shadow hunters whose day job is killing demons lurking in the city.
Clary Fray is a fifteen-year-old who's trying to find herself and she loves art. She goes to a local club called Pandemonium with her best friend Simon Lewis where she witnesses an attack no one else sees. Jace, the attractive love interest, kills a demon disguised as a man.
Jace is a shadow hunter along with his two companions, Isabelle and Alec. They have been trained to protect the mundanes, or humans, against a force they cannot see: the demons. Jace is the best of their group fighting-wise but doesn't display his emotions. Isabelle is a fierce warrior always fighting in heels. Alec, Isabelle's brother, is secretly in love with Jace, but can't state it due to the standards of society not liking gay people. And Jace and Alec are Parabatai, a pair of shadow hunters who fight together as lifelong partners bound by the oath they take.
When Clary meets this group she learns about the shadow world, tales about vampires and werewolves. She also learns she's a part of this shadow world. A shadow hunter. She learns of the mysteries and dangers that are currently happening. Then her mother gets kidnapped and she turns to these shadow hunters for help.
Clary learns of a certain shadow hunter: Valentine Morgenstern. A charismatic man who wants to cleanse the world of demonic blood, which includes vampires and werewolves. He had formed a circle to complete his mission 17 years ago. Now, 17 years later, he has seemingly returned from the dead to complete his mission.
Now, Clary learns the ways of the shadow hunters to help her new friends defeat Valentine.
Along the way, she learns of secrets she hadn't known before that change everything.
This book is part of a series of six called The Mortal Instruments. This series is connected to multiple other series all based in the same world by Cassandra Clare.
Leave a Comment
About the Contributor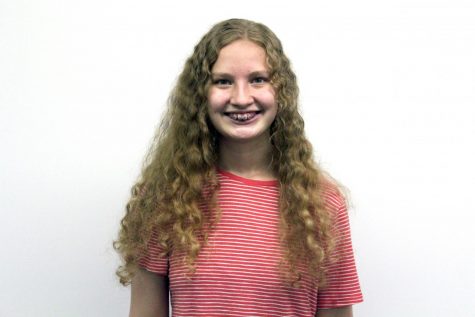 Emma Williams, Junior Staff Writer
Emma Williams is a freshman, and this is her first year in Journalism. Williams joined because she thought it would be fun to try out newspaper. 

Other...