How Green Day's Album Dookie Changed Punk Rock
In the '90s, Punk Rock was not as popular as it was in the '70s and the '80s. The declining popularity of screaming your lungs out and playing three chords throughout a song was becoming saturated to music listeners at the time who wanted something new and fresh. Then in 1994 on Feb. 1, a band called Green Day changed that forever.
The album is called Dookie and is Green Day's third studio album. It consists of 14 songs and has a runtime of only 38:21 seconds. But even with that short runtime, the album was huge. The album sold 10 million copies in the United States and 20 million worldwide.
The album had a significant impact on how Punk Rock music was created and seen by musical audiences. It sounded happy and exciting which was a huge change from the usual sad and angry punk from the '70s. In fact, the way this music was constructed laid out the foundation of pop punk music, which was prominent in the late '90s and early 2000s.
Some of the songs that were the best on the album in my opinion are Basket Case, which is about anxiety and suffering from panic attacks, which lead singer of green day Billy Joe Armstrong suffers from. Longview, which is about the feeling of being a complete loser and the boredom that comes with it. When I Come Around, which is about the personal frustration that Armstrong felt about his girlfriend and how he couldn't see her while on the road with his band. And Welcome To Paradise, which is about A slum in Oakland California that Armstrong and Bassist Mike Dirnt lived in when they were teenagers. And my personal favorite is why the album was named Dookie, It was simply an ode too poop.
The entire album was an astronomic success in the eyes of critics and music listeners alike. It built Green Day up as a household name and set them on the track for superstardom. Even 28 years later the album is still an influential part of not just Punk, not just Rock, but Music in all of it's entirety. Green Day inspired many artists as well such as Blink-182, Yellowcard, and many, many more. The songs on this album to me are musically powerful and are some of the greatest songs of all time in my opinion. And overall, Green Day is an influential powerhouse. Weather it's American Idiot or 21st Century Breakdown, Green Day's roots still lie in there first big success and in some cases considered their biggest success, Dookie.
Leave a Comment
About the Contributor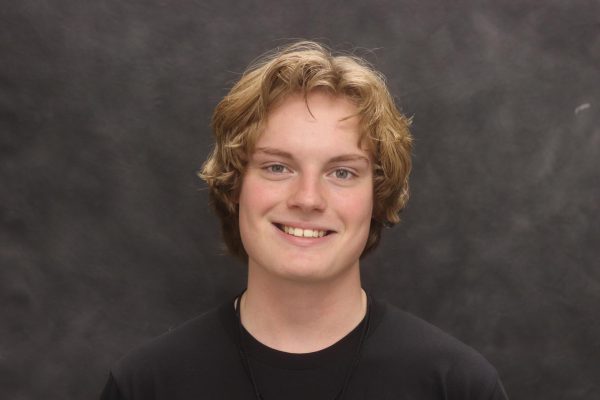 Cameron Oliver







Cameron Oliver is a junior, and this is his second year in this class. Cameron joined because he likes the concept of the class and says...