'Once Upon A Time In Hollywood' Interesting With Great Plot
In addition to featuring a handful of headlining actors such as Brad Pitt and Leonardo DiCaprio, Director Quentin Tarantino delivers an interesting story and great plot with "Once Upon A Time In Hollywood."
The movie, released in August 2019,  follows the story of actor Rick Dalton, played by Leonardo DiCaprio. Rick gained celebrity status after starring in a 1950s television Western, but is now having trouble finding work in a Hollywood. He spends most of his days drinking and palling around with his best friend and longtime stunt double Cliff Booth, played by Brad Pitt. Rick also happens to live next door to Roman Polanski and Sharon Tate, the famous filmmaker and actress whose lives are forever changed by members of the Manson Family.
The movie is set in Hollywood in 1969. From a mysterious stranger knocking on a door to a hippie compound and a loud noise in the dead of night, the movie contains enough plot twists to keep the viewer on the edge of their seats from start to finish.
Similar to "What's Eating Gilbert Grape," "The Great Gatsby" and "The Wolf of Wall Street" Leonardo DiCaprio delivers another stellar performance. Quentin Tarantino also did an amazing job and it was apparent that he really did his research. The movie contains a mixture of comedy and drama and it really sets the aesthetic of it and how the actors are portrayed. Another reason why I like it so much is because it is based a true story. It's one downfall is that filmmakers made up the ending rather than sticking to the true version of events.
This movie is rated R for language, drug use, sexual references and strong graphic violence. It has a 2 hour 40 minute runtime and has garnered a 85% rating on Rotten Tomatoes. It can be watched on Prime Video, Apple TV or Redbox.
Leave a Comment
About the Contributor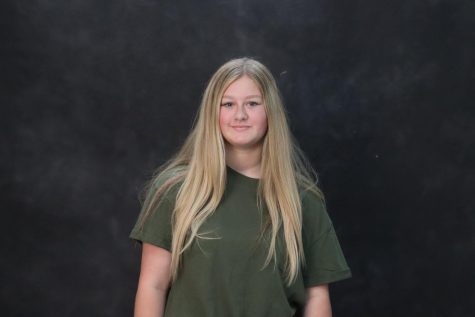 Bostyn Weiss, Junior Staff Writer







Bostyn Weiss is a freshman, and this is her first year in journalism and being a junior staff writer of the Silver Streak. Weiss joined because...