Exploring New Territories: Student travels on cruise over break
Hang on for a minute...we're trying to find some more stories you might like.
It's Thanksgiving break and people are beginning to form lines in local grocery stores in an attempt to buy turkey, pumpkin pie, and other traditional Thanksgiving food. Instead of joining these lines, senior Chloe Ashton stands in a line outside of a Carnival Cruise ship in Galveston waiting to board.
During the break, Ashton and her family spent seven days on a cruise ship traveling to ports such as Jamaica, the Grand Cayman island, and Cozumel. This week long vacation would consist of Ashton participating in activities on board the ship, exploring the ports, trying new food, and being stung by a jellyfish.
"I was snorkeling in Jamaica when I got stung," Ashton said. "I accidentally slammed my face into the jellyfish when I was trying to go back under the water. The swelling and pain eventually went away after an hour."
On board the cruise ship, a medical center is open from 8 a.m. to 8 p.m. but the medical staff is available 24 hours a day in the case of an emergency. The cruise also offers over-the-counter medicine available to the passengers and Meclizine, motion sickness pills, for $3.29.
"You adjust pretty fast," Ashton said. "You're only motion sick for about a day."
Before participating in events on board the ship, passengers are required to attend a safety class to discuss lifeboats. According to Ashton, this class allows passengers to be able to locate lifeboats and board them without panic in case of an emergency.
"I was more excited than scared," Ashton said. "This was my first cruise and my main worry was getting (on the cruise) and being left behind in a foreign country."
After departing from the Galveston port, Ashton spent the first two days participating in activities that are offered on board the ship.
"They had tons of trivia events to participate in," Ashton said. "And all kinds of crazy competitions like lip sync battles and volleyball tournaments."
Along with games, the cruise offers bars and casinos available to adults on-board. However, for passengers of all ages, the cruise offers spas, movies, live entertainment, and shops.  Passengers can explore these different activities, but they can also experience new food.
"The best part was all the food available on the cruise," Ashton said. "Some of the food was really good while others tended to be very cold and bland. (The cruise) did have 24 hour ice cream though, and that was great."
The cruise has 24 hour room service available to passengers, but passengers can explore different dining areas if they want. Some dining areas such as Guy's Burger Joint, Fresh Creations, and Lido Restaurant are all included in original payment. However, dining areas such as Green Eggs and Ham Breakfast, Bonsal Teppanyaki, and Shake Spot are not included in the original payment and do require an additional payment. After arriving at the different ports, passengers are able to explore food options and other adventures available at the port.
"Cozumel was my favorite island," Ashton said. "But, snorkeling in Jamaica was my favorite activity."
On day four of the vacation, passengers arrive at Jamaica which offers other activities such as ziplining, the haunted Rose Hall Great House, and bobsledding without any snow. The next day, passengers arrive at the Grand Cayman island and are greeted by a seven mile long beach, stingrays and giant sea turtles, and snorkeling without lesson requirements. The second to last day passengers travel to Cozumel where dolphins surround the island and 13th and 15th century ruins scatter across the island.
"This trip was big specifically because I'm about to go off for college and it has amazing components," Ashton said. "It definitely is something people should do if they have the money to. It's a trip of a lifetime."

About the Writer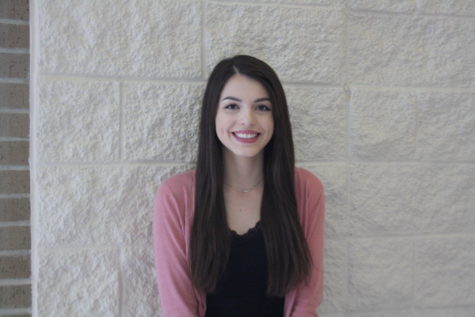 Natasa Dobras, Staff Writer
I'm Natasa, and I am a senior at Randall. I was first introduced to Journalism freshman year, where I instantly fell in love with writing articles. This...