Bell-Street Closure Causes Traffic Jams
Detours, long lines and traffic jams. This is the result of the construction closure at the intersection of Bell and Hollywood.
With the Bell Street entrance to the school out of commission, currently there are only two ways in and out of Randall. The construction has caused delays in morning and after school traffic, and is making it difficult for students who leave campus for lunch. Because construction isn't expected to end anytime soon, some question what changes, if any, will the administration make as a result.
"Anytime there is a change in traffic patterns, our commute time will be affected," principal Steven Singleton said. "We will continue to monitor the traffic and make adjustments accordingly to accommodate our school times."
During the Bell Street closure, the Valley View entrance will remain open. Singleton urged staff and students to use the posted routes to school to help keep the influx of traffic around the construction site at a convenient pace.
"We encourage our students coming out of the West parking lot to take Bell Street to Sundown Lane at the end of the school day to keep the traffic flowing in front of the campus," Singleton said. "This may even become something that is mandatory depending on how well the traffic flows at the end of the school day."
As of date, Singleton said he has not planned to make any changes to the current bell schedule or to special events, such as extended lunch. One way students can avoid long traffic delays is to arrive early, like band member senior Jacob Miller.
"The closing of Bell, for the most part, does not directly affect our morning rehearsals," Miller said. " We get to the school around 7-7:30 a.m. No one else gets there at the same time we do."
About the Writer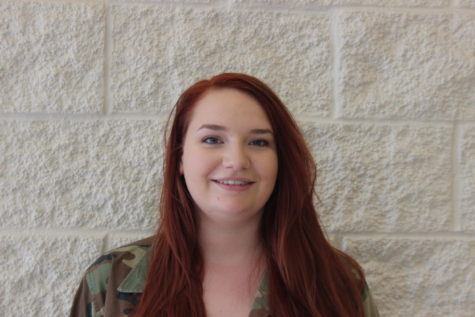 Rebekah Williams, Editor
Rebekah Williams is a senior, and this is her second year on staff and first year as Editor. Williams joined newspaper because she enjoys writing and might...