Scholarship Season: Seniors prepare for the busiest time of the year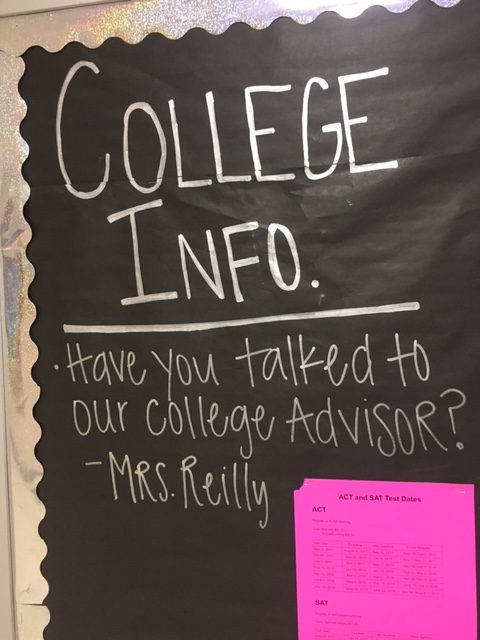 While most of us are still recovering from the transition from Christmas break to the new semester, there is no time to rest for seniors as the reality of the last semester of high school kicks in. Spring semester is a busy time for seniors as they begin making preparations for college. An important task facing seniors this spring is applying for scholarships. Luckily, we have resources available to help seniors navigate the stressful scholarship season.
"Definitely start with the (scholarships) that are at your school," college and career adviser Sasha Reilly said.  "Make sure that you've done the scholarship application for the school you're going to go to and then next (apply to) the local ones like Amarillo Area Foundation, Sybil B. Harrington, the PTA ones."
Reilly advises students to apply for scholarships in January and February so when March rolls around they are not blind-sighted by the amount of work and missed scholarship opportunities. She advises students to be aware of deadlines, especially when applying for online scholarships.
"We have in the past seen the (scholarships) you have to submit online, that website going down and crashing because of the volume of kids that were on it, and they don't accept late applications so those kids did miss out," Reilly said. "(Students) don't give attention to detail and really put their best foot forward because they're kind of ready to be done with it and then potentially lose an opportunity."
Most scholarships require some sort of essay or short answer to accompany the application. While this can be daunting, scholarship essays offer an opportunity to showcase a student's personality and achievements.
"Make (the essay) personal," Reilly said. "If (students) can really find something that's special and unique about them and they feel comfortable sharing that, then that's what they need to do so that somebody can get in their corner so to speak."
Reilly suggests that students apply for as many scholarships as they can. In the past, students have applied for as many as 50 scholarships, and while this may seem impossible, there are ways to apply for a large number of scholarships without sacrificing too much sleep or sanity.
"I would definitely use the spreadsheet I give you guys as a sort of planner and don't look at the whole nine pages, but break it down into timing, and look at by this date, I'm going to do this," Reilly said. "If you break it up into more manageable parts, it's less overwhelming."
While scholarship applications require time and hard work, according to Reilly, the payoff is worth it.
"Kids are really energized once they start getting scholarships," Reilly said. "It's encouraging to them and it motivates them as they move forward. It's almost like someone saying 'we believe in you and we want to be a part of your success.'"
About the Writer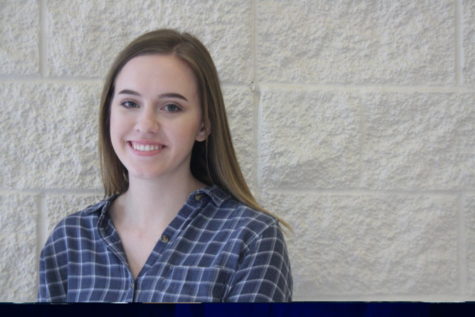 Abigail Hurtt, Editor-In-Chief
I am Abigail, I am a senior, and am editor of the newspaper for 2017-2018. I joined newspaper because I love writing and like to keep up with what is going...