Bombing hysteria in Austin comes to an end
Hang on for a minute...we're trying to find some more stories you might like.
Sudden anxiety struck the Austin area after news of a package bomb. On March 2nd, a 39-year old father was killed after an explosive package was sent to his home. Stephan House was the first victim of the serial bomber, and he worked as a project manager for Texas Quarries.
This was a first of many to come. 10 days later, 17-year old Draylen Mason was killed after he brought a package inside his home. This blast also severely injured his mother. Many people began asking why this was happening. Questions like, "was this racially motivated" and "how are these to people connected" circulated. The collective fear began to grow after the second bombing happened.
After the second bombing, a Hispanic woman and two white men were injured. The two white men tripped on a trip wire while walking on the sidewalk. This showed the skill from the bomber, police said. After the last bombing, surveillance video surfaced of the bomber making a mistake. He parked his car where the security camera could see his plates. He was caught on camera wearing a blonde wig in a FedEx store south of Austin.
The police found out the name by looking up the plates on the car. The bomber's name was Mark Anthony Conditt who killed himself when police surrounded him. Police are using a 25-minute cellphone video to try and find out why he carried out these attacks.
About the Writer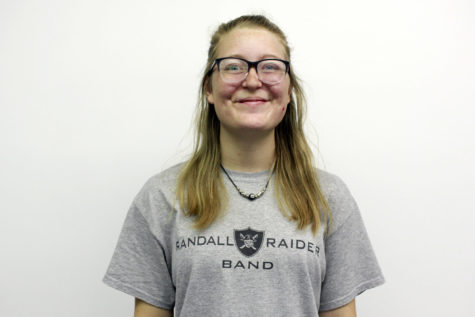 Maci Weathers, Staff Writer
Maci Weathers is a senior, and this is her third year on the newspaper staff.  Weathers joined newspaper because she was interested in the idea of Journalism. ...