Students Race for Valedictorian, Salutatorian
First and second can mean anything.  Most of the time it means you were first or second in a event or subject.  One of those subjects can be class rank.  Class rank is one of the most competitive phases in school.  You have kids jostling for position throughout the four years of high school, all the while trying to earn scholarships and bragging rights among their peers.  It helps to start out on top after your freshman year.  That is exactly what sophomores Luke Maldonado and Anay Patel did.
Maldonado and Patel followed 2018-19 Valedictorian Christian Hurd and Salutatorian Chase Frow in being an all male top two.  This goes against the norm as some 70 percent of valedictorians are female.
"I opened the class rank slip in Art and was so surprised to see the number one on it," Maldonado. " I didn't quite like it though because now there was a bunch of pressure to stay number one.  I always know others are right behind me."
However, contrary to some belief that people at the top go home everyday and study until they fall asleep, Maldonado is on the Cross Country team and competes in Track and Field.  He was also on the freshman football team for part of the season.
"[In regards to class rank], the end goal for me is to get scholarships," Maldonado said.  "The higher you are the better chances at scholarships you have.  I want to be a doctor and all the money I can get would help."
Patel put his time management to the test last year.  He not only was in all pre-AP classes, he was a part of Drumline and was on the varsity soccer team. He did all this while still maintaining the high grades crucial to being salutatorian.
"The people below me are motivation to me," Patel said. "Maldonado gives me a chip on my shoulder knowing I'm not quite number one.  The people right behind me are bright minds and if I make one mistake they can pass me."
However, according to Patel, you wouldn't know who was in the top 10 anyway because they are constantly helping each other out.
"I don't think we will shut out everybody to better ourselves," Patel said. "I don't want to make it really competitive; I just want to be friends."
About the Contributor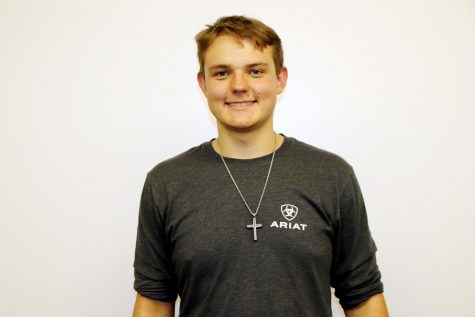 Kolby Marting, Sports Media


Kolby Marting is a junior, and this is his second year in journalism. Marting joined because he would like to go into broadcasting or podcasting.

Other...