Future Educators: TAFE Advances to State
Last week, Rian Whitney, Taylor Hathcock, Kaeleigh Miller, Cheyenne Kiser and Medelynn Ketels advanced to state in a competition for Texas Association of Future Educators (TAFE), an organization that prepares students who are interested in becoming a teacher, coach or administrator.
For this competition, judges observed contestants teaching a class. Those who performed best, advanced to state.
"Being this my first year I was scared to teach a class but also performing in front of the judges," Hathcock said. "I was afraid I would do terrible, but in the end it was great."
Prior to the contest, Randall contestants gave up Flex time and lunches in order to prepare. According to Mr. Driver, one of the teachers who coordinates TAFE, it takes a lot of student and teacher preparation. Students create lesson plans, and presentations to show judges. 
"There is ample rehearsal required," Driver said. "Presenting in front of teachers at Randall is very helpful."
Most students who qualified to compete at state also received scholarships for their presentation. While Hathcock said this was a nice bonus, she said the real benefit was gaining experience in her future career of education.   
"
"I got to shadow and make a lesson plan for a class and teach it."
— Taylor Hathcock, senior
"I got to shadow and make a lesson plan for a class and teach it," Hathcock said. "I got to learn what teachers do to prepare every single day for their classes. Plus, I advanced to state as an individual and with it being my first year I felt pretty accomplished. I also won a $500 scholarship through the program."
Driver said he is looking forward to seeing how the TAFE students perform at state later this year. 
"As a teacher, I look forward to seeing the students grow and develop critical skills," Driver said. "Public speaking is a difficult task for most people and our students get some practical life experience with it."
About the Writer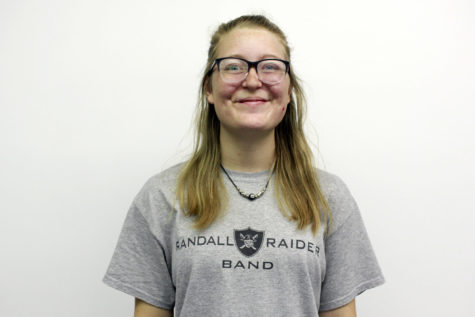 Maci Weathers, Staff Writer
Maci Weathers is a senior, and this is her third year on the newspaper staff.  Weathers joined newspaper because she was interested in the idea of Journalism. ...