Social Distancing, Masks and Gloves: Will This Become The New Normal
As we step out of our houses to get essentials or take a break from quarantine you might notice how the new normal is to wear face masks, maybe gloves, and keep six feet apart from strangers at all times.
Before COVID-19 if anyone went out in a face mask and gloves they might get stares and get pointed at but no one looks twice now and that's the new normal. There used to be no worries about going to the store to get toilet paper, soap, hand sanitizer but now it's a hassle to even find toilet paper. There's a limit per person on any cleaning or disinfectant products. With all of this going on I can't help to wonder what if it stays like this, what if this is the new normal?
We can't hang out with our friends or see family we don't live with unless we are six feet apart and wearing face masks. Although, quarantine has given us more time to do the stuff we never had time to do before and get closer to our families. Regardless of how this affects us in positive ways, there are still people dying of COVID-19 and the numbers are only growing. 
People are lined up outside fabric stores to make homemade face masks due to the shortage of them. Medical workers are putting their lives on the line working long shifts to try and treat this virus. Employees are standing outside grocery stores counting the number of people entering the store and exiting due to social distancing there can not be too many people in one place anymore.
COVID-19 has affected us and our everyday lives more than anyone could have expected. The virus has made communities come together volunteering or donating anything that could help. The new normal might look scary, but all we can do to change it is to stay strong and stay home to prevent the virus from spreading even more.
About the Writer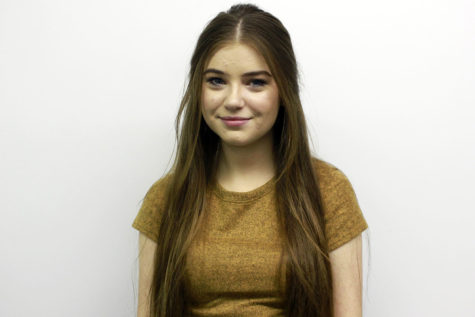 Jenifer Puckett, Junior Staff Writer


Jenifer Puckett is a junior. She joined journalism because she thought it would be fun.

Other Interests: Sleeping, hanging out with friends, shopping

Favorite...