Baseball Season in Full Swing
Varsity baseball beat Hereford 14-0 on Tuesday, and will play them again Friday at 5 p.m. The team is 15-8 overall and 7-0 in district. They began the season 2-8 and have won 13 consecutive games. Notable players include seniors Jacob Maiwald, Austin O'Quin, Brennan Arroyos, Blake Frausto, and Kyle Shelburne.
"All of our seniors have done an amazing job this year, on and off of the field," varsity baseball coach Cory Hamilton said. "Hagen Escoto is also having an unbelievable year both offensively and defensively."
Hamilton said the team's work ethic, determination, and focus sets them apart from other teams.
"(The team's) biggest strength is senior leadership," Hamilton said. " (Our) biggest weakness is we don't have a tremendous amount of depth."
One goal Hamilton said he wants his players to work toward is to play for as long as possible and grow as a team.
"Our ultimate goal is to extend our season as long as we possibly can," Hamilton said. "We also want to set ourselves apart from last year's team in a positive manner."
About the Writer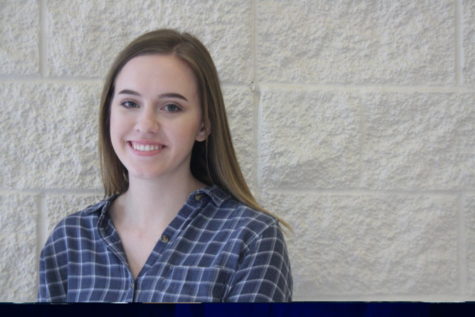 Abigail Hurtt, Editor-In-Chief
I am Abigail, I am a senior, and am editor of the newspaper for 2017-2018. I joined newspaper because I love writing and like to keep up with what is going...