Tatum's Dream to Become a Duck
Yelling. Clapping. Proud fans.
Freshman Tatum Brandt wants to hear and see it all as her name is called over the loud speaker at the University of Oregon. Dressed in a yellow and green volleyball uniform, Tatum dreams of one day becoming a setter for the Oregon Ducks.
Tatum said she is already thinking about what she can do to catch the attention of Oregon coaches.
"I will need to maintain all C's and above in order for them to look at me," Tatum said. "I have to make sure I am being a good leader and working hard every day in practice so when they look at film they see everything that will make them want me."
Tatum is currently a member of Randall's volleyball team. Randall Head Coach Haleigh Burns said she hopes to one day see Tatum playing for the university of her dreams.
"
She needs to follow her dreams no matter how difficult they may be to reach."
— Shellie Brandt, Tatum's mother
"Tatum is capable if she really want this and works hard," Burns said. "Oregon is a great program and I recommend one of my girls going there."
The acceptance rate at University of Oregon is 82 percent; however, making the 14 person volleyball roster will prove to be a more difficult task.
"Anytime you go from one level of volleyball to another it is a huge challenge," Tatum said.
Regardless of the challenge, Tatum's mother Shellie Brandt said Tatum is up for it.
"She needs to follow her dreams no matter how difficult they may be to reach," Shellie said.
About the Writer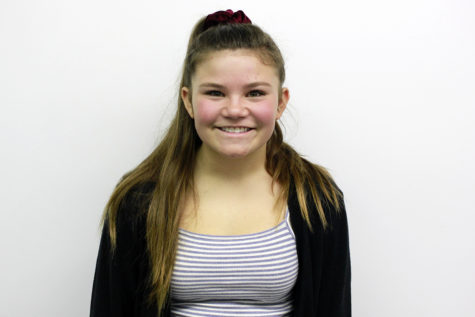 Alana Hogan, Junior Staff Writer
Alana Hogan is a freshman, and this is her first year in journalism. Hogan joined because she loves to read and write.

Other Interests:Volleyball

Favorite...