Cross Country to compete for state Saturday
Pro News 7 Connect Amarillo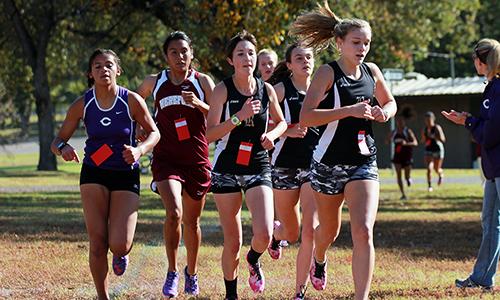 The girls cross country team will compete for a repeat state title this Saturday in Round Rock, Texas near Austin. The girls are scheduled to run at 11:30 a.m. The meet can be seen live on the High School Sports Network's website. The link is http://t.co/GfjDsH17pE/s/Zok6 . Those who would like to watch will need to purchase a $9.95 day pass for access to the site.
The team left this morning after a school-wide send-off yesterday afternoon.
Coached by Rebekah James, the team placed first at regionals this past weekend with three runners placing in the top four. Senior Erika Dewitt placed second individually, coming within just seconds from the first place finisher. Sophomore Karyss Betzen placed third and senior Mel Dewey placed fourth.