Goodbye high school, hello college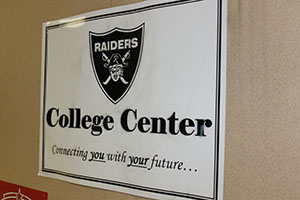 Hang on for a minute...we're trying to find some more stories you might like.
It's that time of year again. Time for some juniors and many seniors to begin the quest to finding the perfect college fit for them and what better way than to actually visit one yourself? Sure virtual tours are awesome, but nothing beats walking around campus, meeting professors and fellow students. Visiting colleges is a great way to get a feel for what college is like. When the time comes, it can help you decide if a specific college is right for you. Exploring campuses is well worth your while. You don't have to travel far — visiting local colleges is just as valuable. A key part of deciding which college to go to is finding a good fit, and a great way to get more information is to visit the colleges in person. Of course, visiting colleges may not be possible for everyone, but it's a good idea to make the trips, if you can. It can help you determine whether a college is the right place for you. Here is some information about a few college tours coming up, and many colleges offer personal, one on one tours.
Texas Tech University in Lubbock, Texas will have a preview weekend October 9th through the 10th. This gives future attendees the opportunity to interact with professors and current students. For more information visit, www.depts.ttu.edu. The campus also offers tours Monday through Friday 8:30 a.m until 1:00 p.m and select Saturday's when scheduled.
West Texas A&M University located in Canyon, Texas has daily campus tours available twice a day at 10:00 a.m and 2:00 p.m. They advise interested students to schedule a tour ahead of time to get the full experience, and to arrive 30 minutes early. If you have further questions you can visit www.wtamu.edu.
Oklahoma State University in Stillwater, Oklahoma offers regularly scheduled daily tours at 10 a.m. and on Fridays at 1 p.m. OSU morning tours give you the most opportunities for your tour experience, including an academic opportunity session that offers the chance to meet with a representative from your area of interest. They also offer select Saturday tours, to find out which Saturdays they are available check out www.admissions.okstate.edu.
For more information on colleges and college tours the college room in the RHS counseling center is full of helpful information on dates as well as admission costs, acceptance information and help on applying.