Varsity tennis team aims for state
Hang on for a minute...we're trying to find some more stories you might like.
The varsity tennis team is working toward their goal of playing in the regional finals for a chance to go to state. To make it to regional finals, which will be played Oct. 27 in Wichita Falls, the Raiders must win their next few rounds.
The Raiders will face Palo Duro today, and Dumas tomorrow to wrap up district play where they are expected to finish in second place behind Amarillo High. Their playoff run will begin Oct. 17 when they play Lubbock Monterey for bi-district. If the Raiders can get past Monterey, they will play an El Paso school for area a few days later, and then most likely Canyon or a Lubbock school for regional quarter finals.
"We plan to make it to the regional finals to compete to go to state," freshman Brecklyn McMinn said. "Best case scenario, we hope to win the regional finals, which will probably be against Amarillo High, and get the chance to compete in state."
McMinn said the team hopes to achieve this by coming together as a team, cheering each other on, and through hard work.
"There are major challenges considering that to make it to state we will probably have to play Amarillo High in the regional finals," McMinn said. "We have lost to them before, but we will try to use the bitterness of the loss as motivation to beat them the next time around."
Junior Brooklyn Hall said Amarillo High is a solid and well-rounded team.
"Our team hopes to achieve more and go farther than we did last season," Hall said. "Last year we lost a tough match to Grapevine 9-10 in the regional finals, to go to state. It was a devastating loss and none of us want to experience that feeling again."
As the Raiders prepare for their playoff run, McMinn said the team is doing everything they can to secure their spot at state.
"We are not afraid to work hard," McMinn said. "We push each other to do our best, and even though we fight sometimes, we come through for each other when it really matters."

About the Writer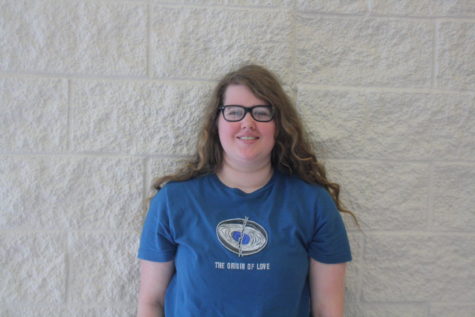 Paige James, Staff Writer
My names is Paige James. I am a senior, and I am involved in theatre and Key Club. I joined the newspaper staff because I enjoy writing.