Settling Down: Several RHS Teachers, Staff to Retire
Nearly every year a teacher retires, but this school year is quite unique because there are a couple of teachers retiring from all different parts of the campus.
Starting off in the east building, the teacher with the very decorative room is retiring. Pre-AP and AP Biology teacher Samantha Usnick plans to teach part time at Ascension Academy and pursue other business interests such as her ongoing quilting business. She plans to become certified in quilt appraisal and begin selling her quilts on the internet. Usnick said her best memories at Randall took place in 2009 when she went to Washington, D.C. with Science Bowl for Nationals. However, she said she has enjoyed all the trips she's taken with the students for science competitions, and that she will miss the students at Randall more than anything. For the past 23 years, Usnick said she's seen the most enjoyable mix of students here than she has at any other school district. Her kids give her great memories every single day when they ask jaw-dropping questions, make impossible connections, and learned at levels above others expectations. Nonetheless, Usnick will miss being able to come home every day and tell her husband stories about her day in the classroom and dodging rabbits with her car every morning in the parking lot.
In the west building, Pre-Cal teacher Susan Kraft plans to rest, travel and sew after retirement. Kraft said her best memories come from working with her students and working hard, but also laughing a lot. While she will miss her Raider family, people she describes as the best people in the world, she will not miss the bells.
BIM, digital art, and webmasters teacher Carla Chisum is active in attending Student Council trips, Choir trips, and working with her best friends here for the past 28 years. She describes her coworkers as a big family and will greatly miss them. Chisum said she will also miss her students and having the chance to speak to former students and hear about their lives and accomplishments. She said she wants to know what all her students and former students do later in life. After retirement, Chisum plans to travel and enjoy time with her family.
West building Librarian Janette Zamora has also announced her retirement. Zamora recounts the years where her two sons, Jeremy and Jeff, attended Randall as her most fond memories of the school, as she was more familiar with the students then. She said that among the things she will miss after leaving, her coworker friends and the ability to check out any book from the library will be the most prominent. After retiring, Zamora plans to move to southern Texas so that she may be closer to her children and grandchildren.
About the Writer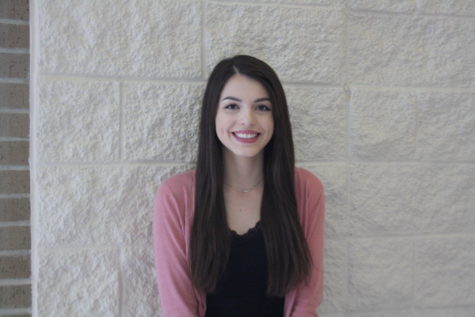 Natasa Dobras, Staff Writer
I'm Natasa, and I am a senior at Randall. I was first introduced to Journalism freshman year, where I instantly fell in love with writing articles. This...