After Friday Loss, Football Team Focuses on Hereford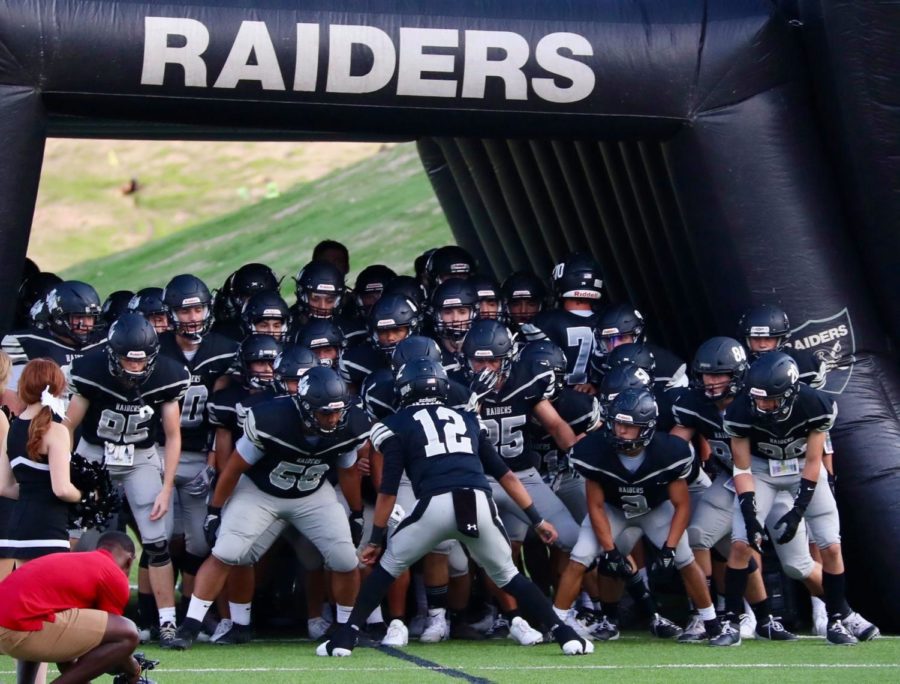 After a 7-22 loss to the Canyon Eagles Friday night, the Randall football team is putting the game behind them and focusing on their Sept. 13 away game against Hereford.  Game time will begin at 7 p.m.
The loss to Canyon comes after a 35-14 win over Midland on Aug. 31. During the Midland game, the Raiders looked to their seniors for leadership. Senior Jordan Norton had 22 carries, 202 rushing yards, 9 yards per carry and 3 touchdowns. Starting quarterback, senior Jakobe Norman, had the best passing percentage at 73 percent, threw 172 yards and had one touchdown. Senior Brandon Ellison had the most catching yards, recording three catches for 113 yards and scored one touchdown.
The Raiders will play their next two games away before returning to Kimbrough Stadium Sept. 27 for the homecoming game against Frenship.