Cross Country Runs in Memory of Fellow Teammate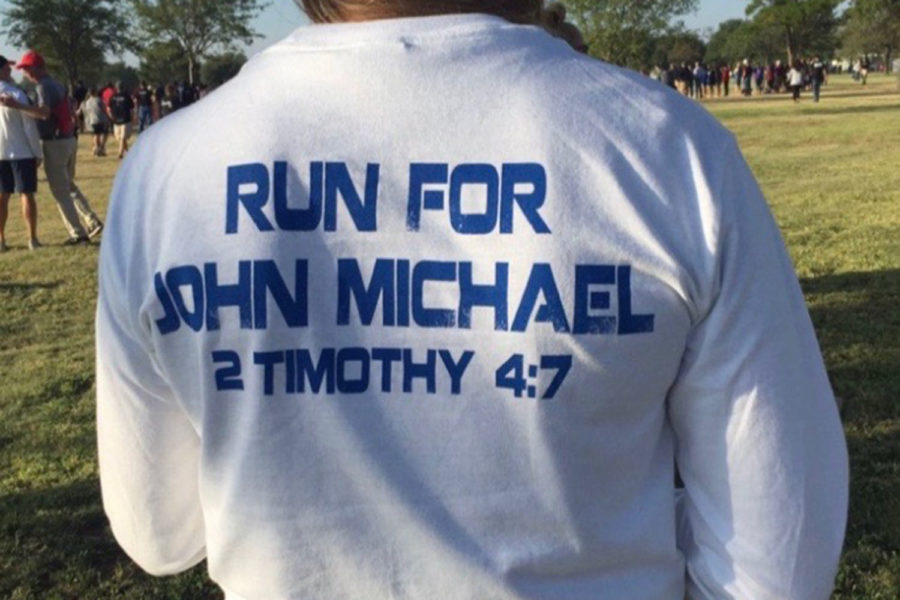 The cross country team set the tone for another successful year at this past weekend's meet. On Aug. 12, Cross Country runner, Drumline player, photographer, and friend, John Michael Morrison lost his life in a car accident that morning. Though competition without John Michael makes the process much harder, the members of the girls' and boys' team have a new found motivation and love for their sport and why they run.
"(Running Cross Country) helps me when I'm sad or mad," senior Harley Albert said. "I love the feeling of crossing the finish line knowing I gave that race everything I had."
On Aug. 15, the Raider community showed their overwhelming love and support for the Morrison family at John Michael's funeral. Wearing all maroon in memory of John Michael's dream to go to Texas A&M University, the service was open to all and was a time of community, fellowship and condolences for all effected by the loss. Many runners have adopted the hashtag #Run4JohnMichael as they run in pursuit of the state championship. Making every step of their race in memory of John Michael, the team ranked third at this past weekend's Rebel Run.
"
Our team is stronger because of the things we go through."
— Senior Harley Albert
"We ran good and we're all getting closer and stronger as a team," Albert said. "Going through a loss like this is a horrible thing, but good things come out of it. I have become best friends with Madelyn, John Michael's sister, and she has helped me start working through my losses. Our team is stronger because of the things we go through. I think we are one of the strongest cross country teams around."
RHS Men's Track and Cross Country tweeted out, "A big shout out to Sunray Cross Country. John Michael keep looking down on us big guy and keep guiding us. We miss you. #Run4JohnMichael." The post brought about a sense of peace and pride in the Raider community. Raiders have every bit of faith and spirit, if not more than last year, for the Cross Country team to rise and land on top once again.
"Our next meet is this Saturday in Plainview, and I think our biggest competition (for this meet) is Lubbock Cooper," Albert said. "We need to keep working and get faster."
About the Contributor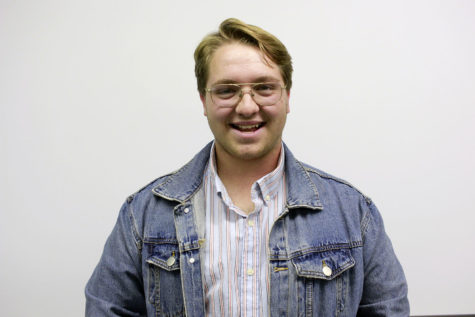 Joshua Schmitt, Staff Writer
Joshua Schmitt is a senior, and this is his first year on staff. Schmitt joined newspaper in pursuit of a career in communications and potentially mass...