Lady Raiders Defeat Amarillo High to Take District Lead
The anticipated battle between the Randall and Amarillo High volleyball teams came to a head last night in the Sandie gymnasium. High stakes were on the line, as the winner would take the lead in District 3-5A standings.
The Lady Raiders took early control winning the first two sets, 25-23, 26-24. Although the Sandies won set three, 11-25, the Raiders battled back in set four, 25-14, ultimately defeated their South Bell rivals.
"(The win over Amarillo High) was really really good for us," senior Zoe Parker said. "We haven't played a really good team since preseason, so it was good to see that we were still able to compete well, and play hard against a talented team."
Lady Raiders are on a 33-game win streak. They are 7-0 in district, 28-3 overall, and are currently ranked No. 3 in the state.
"We've started off the season super strong, and the team is playing so good," Parker said. "We're playing at such a high level right now, and I really think we have a good chance of going back to state."
Under the leadership of head coach Jason Culpepper, the Lady Raider team fell short of playing for the state championship by one game last season. The team finished third in state after a devastating loss to Kingwood Park High School in the semi-finals. Under the direction of new head coach, Haleigh Burns, this year's Raider team has their sight set on nabbing the state title.
"Our team goal is to take first in district, and then obviously make it to the state tournament again, but not only make it but win state," Burns said. "(Our team) got a taste of the state tournament last year. Just being there and playing at that level opened a lot of doors for these girls to go back and want to compete."
As the team works toward their state goal, Burns said the girls are enjoying each other and their time on the court.
"We're having fun," Burns said. "They are enjoying the process right now, and just playing at a high level and enjoying just being apart of this team."
About the Contributors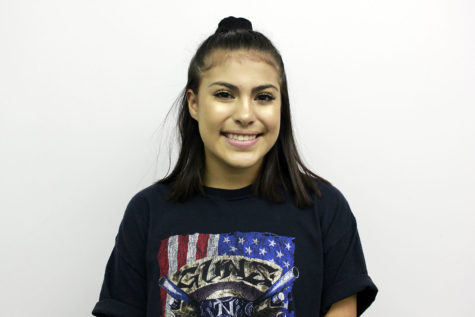 Alyssa Miera, Staff Writer
Alyssa Miera is a junior, and this is her first year on the newspaper staff. Miera joined because she thought it would be fun to try out broadcast. She...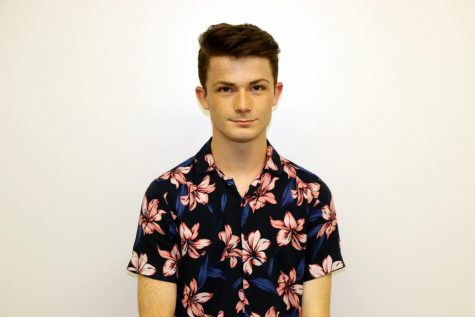 Rylee Cherne, Reporter and Photo Editor
Rylee Cherne is a senior, and this is his second year on the newspaper staff. He joined the newspaper because he enjoys writing and plans to get a degree...