CISD Unveils New Career and Technology Center
Riley Mills
Canyon Independent School District (CISD) officially opened its new Career and Technology Center Monday. The center, which houses classes in Cosmetology, Health Science, Culinary Arts and Construction, is intended to give Randall, Midway and Canyon High School students hands-on experience in a career field of their choice.
Although the official ribbon cutting was Monday afternoon, the Career and Technology Center has been functional since school began in August. The center offers classrooms that are set up like real world environments; for example, the Cosmetology Department is set up like a salon, Health Sciences classes are set up in semi-realistic medical facility, the Culinary Arts classes work in a commercial kitchen and the Construction classes work in an industrial workshop.
"We had a vision for what we wanted to do with expanding Culinary Arts and Construction Trades and incorporate the Health Science Academy and Cosmetology in such a way that it is the top notch, skill set environment that kids can learn and go into those industries," Superintendent Dr. Darryl Flusche said.
Students who complete a course at the center will have an opportunity to earn a certification that will help make them more marketable in their career field of interest. Ideally, students will graduate high school ready to enter the job market or be one step ahead of their peers with the experience they received through the program.
"We've done a lot of talking to businesses in our area, and they're dying for workers especially in the trades area," Director of Secondary Education Marc Hamil said. "Cosmetology and Carpentry, Plumbing, Electrical, and our Health Science Academy are an answer to industry needs, and so that our kids can walk out of this program with a living wage and a good paying job."
Flusche said CISD plans to add additional programs in the Career and Technology Center in the future. One program the district plans to add within the next two years is the Cisco Networking Academy, an e-learning program that provides students with the Internet technology skills needed to work in the global market.
"It's pretty rare to find something like that in a high school setting, but it's a skill set the industry needs, that along with coding," Flusche said. "We feel like we can accomplish both of those things through our Cisco Networking Academy."
Several CISD board members were present for Monday's ribbon cutting and President of the Board of Trustees Bruce Cobb said he is enthusiastic for what the future holds for CISD students.
"
We're all different, every one of us. We all have different interests and passions. We need to represent everyone."
— Bruce Cobb, President of the Board of Trustees
"I get excited about these things because we're doing what's right for our kiddos," Cobb said. "We're all different, every one of us. We all have different interests and passions and we need to represent everyone. This facility is going to appeal to a lot of different interests and approach a very different way of learning."
About the Contributors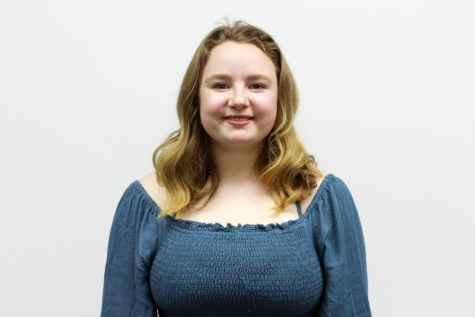 Mattie Freeze, Co-Editor
Mattie Freeze is a senior, and this is her second year on the newspaper staff. Freeze joined because she would like to go into broadcasting.

Other Interests:...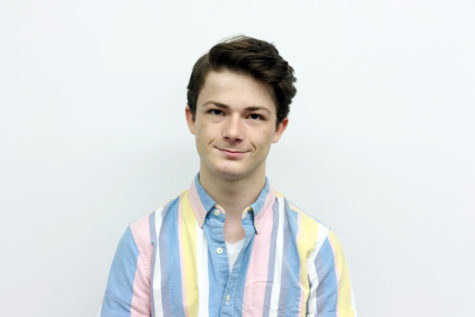 Rylee Cherne, Staff Writer
Rylee Cherne is a junior, and this is his first year on the newspaper staff. He joined the newspaper because he enjoys writing and plans to get a degree...